17 apps for goal tracking — no matter what goal you set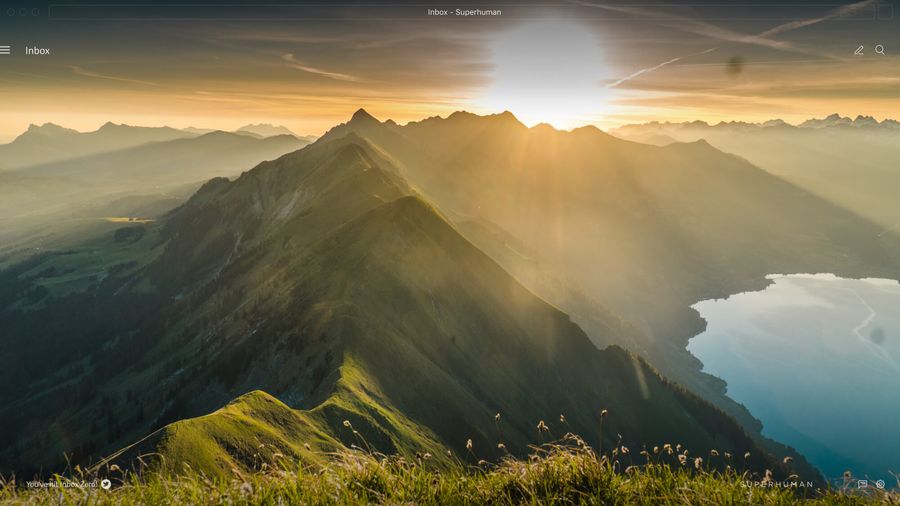 When you have a goal that you want to achieve, setting the goal is just the first step. Then comes the real work — making a plan, taking smaller steps toward the larger goal, and, most importantly, tracking your progress.
Tracking and measuring progress over time is key to achieving goals — not only does it show when you're making progress (and give you a chance to course-correct if you stop progressing), it can also help hold you accountable. But tracking goals manually creates extra work that can stand in the way of forward momentum. Much better if you can automate some (or all) of that process — and that's where apps for goal tracking come in.
There are so many technology tools available to help you track general goals, build habits, or measure specific goals, from workouts and sleep patterns to screen time, budgeting, and even your daily moods. Whatever goal you want to track, there's probably an app for that, and we have a list with an option for everyone — read on for all the details.
What is goal setting?
Goal setting literally means identifying something you want to accomplish, then establishing measurable goals and timeframes.
That definition isn't wrong, but it leaves out the big (and arguably, more important) part of setting goals: the work it takes to actually achieve them. In that sense, both setting goals and achieving goals are skills that require work, practice, and sacrifice as you improve at them over time.
Science backs this up: studies have shown that setting and achieving goals actually rewires your brain chemistry. The more goals you set and work toward, the more primed your brain becomes for success, and the easier it is to set and meet new goals. An article in Behavioral and Cognitive Neuroscience Reviews breaks this down, explaining how repeatedly practicing setting and working toward new goals teaches your amygdala and frontal lobe to work together more efficiently, which makes you better at achieving goals over time.
But not all goals are created equal. Setting achievable goals is also a skill that requires practice — and a framework can help.
How to set achievable goals
The study that identified how goal-setting affects our brain chemistry also showed that there are two important aspects to every goal: the emotional (which activates the amygdala) and the logical (which activates the frontal lobe).
Knowing this, we can conclude that a goal-setting framework that accounts for both the emotional and logical aspects of achieving a goal is a good way to set yourself up for success. That's a big part of why I love the SMART Goals framework.
The SMART Goals framework helps narrow and focus your goals, taking them from ideas to actionable, measurable plans toward success. To use the framework, you make sure all your goals are…
Specific


Measurable


Actionable


Rewarding


Time-bound

Here's an example. Let's say I want to write a book. That goal is vague, and doesn't have a clear next step. But let's adapt it so it fits the SMART Goals framework.
Specific: "I want to write a book" isn't specific. A better goal is: "I want to write a book this year". The best goal is: "I want to complete a manuscript for my first novel by the end of 2022".


Measurable: In this example, a completed manuscript is the ultimate measure of success. But that can be broken down into small milestones, like finishing outlines and chapters, to help keep your goals on track.


Actionable: With a goal to write a book, the next step isn't immediately clear. But when the goal is made more specific — to finish a manuscript by a set date — it's easier to narrow your focus and decide what to do next. In this case, the first step might be to complete an outline.


Rewarding: In this example, the motivation is mostly intrinsic — writing a book is a big accomplishment! But by planning to publish the book, there could be financial motivation as well.


Time-bound: The more specific version of this goal sets a deadline for completing the manuscript — by the start of the new year. While that deadline is a bit arbitrary in this case, it's still important to set one. Making goals time-bound creates urgency that helps propel us forward as we work on achieving them.
Whether you're working on lofty long-term goals, or day-to-day ones, framing your goals this way can help hone the skills you need to achieve them. And when it comes to measuring your goals and taking action, goal tracking apps can help streamline the process — and motivate you to stay on track.
Regain your focus and win back time with Superhuman Mail
Keyboard shortcuts, AI triage, Reminders, Scheduled sends, Beautiful design
Get Superhuman for Email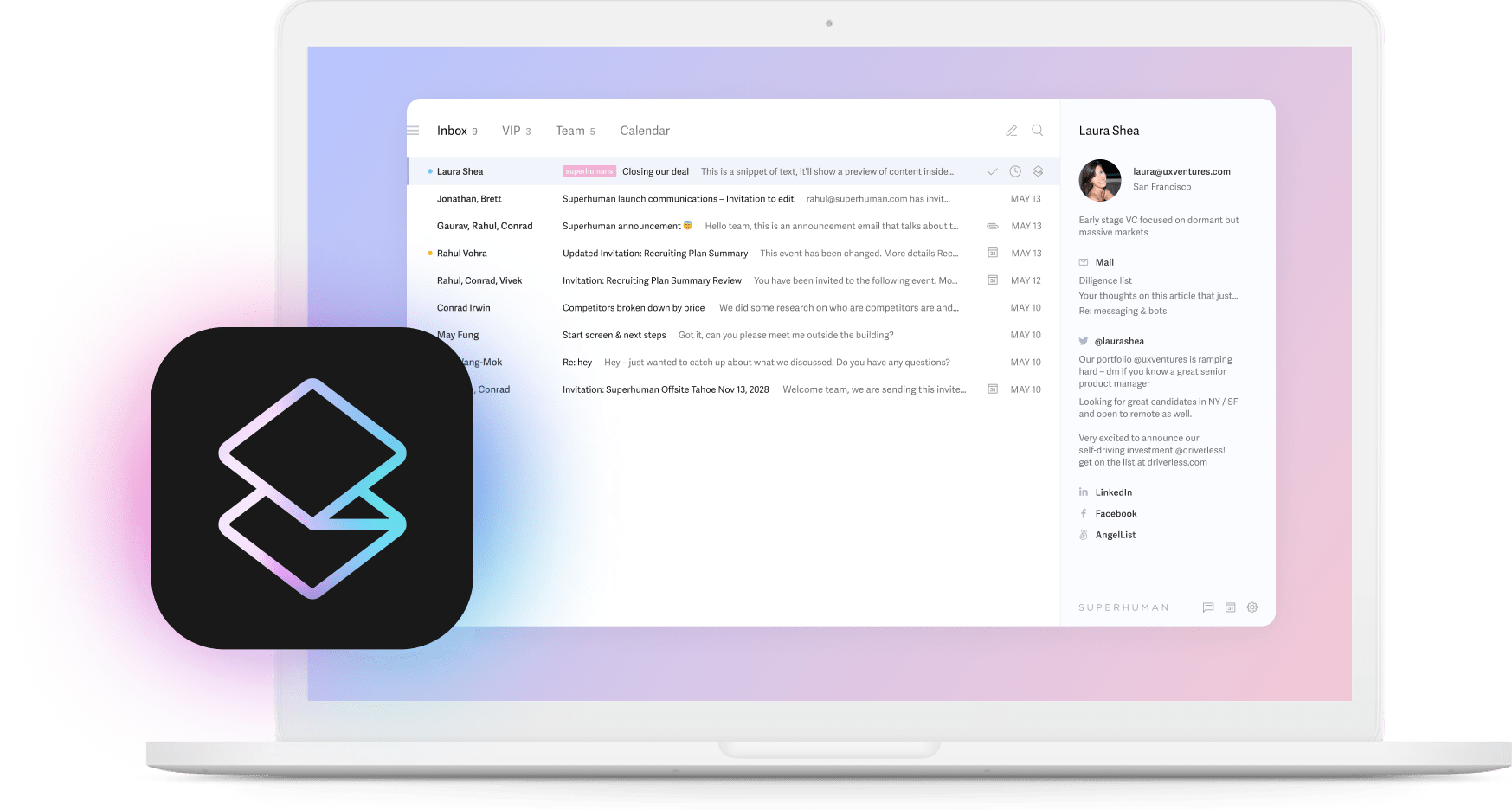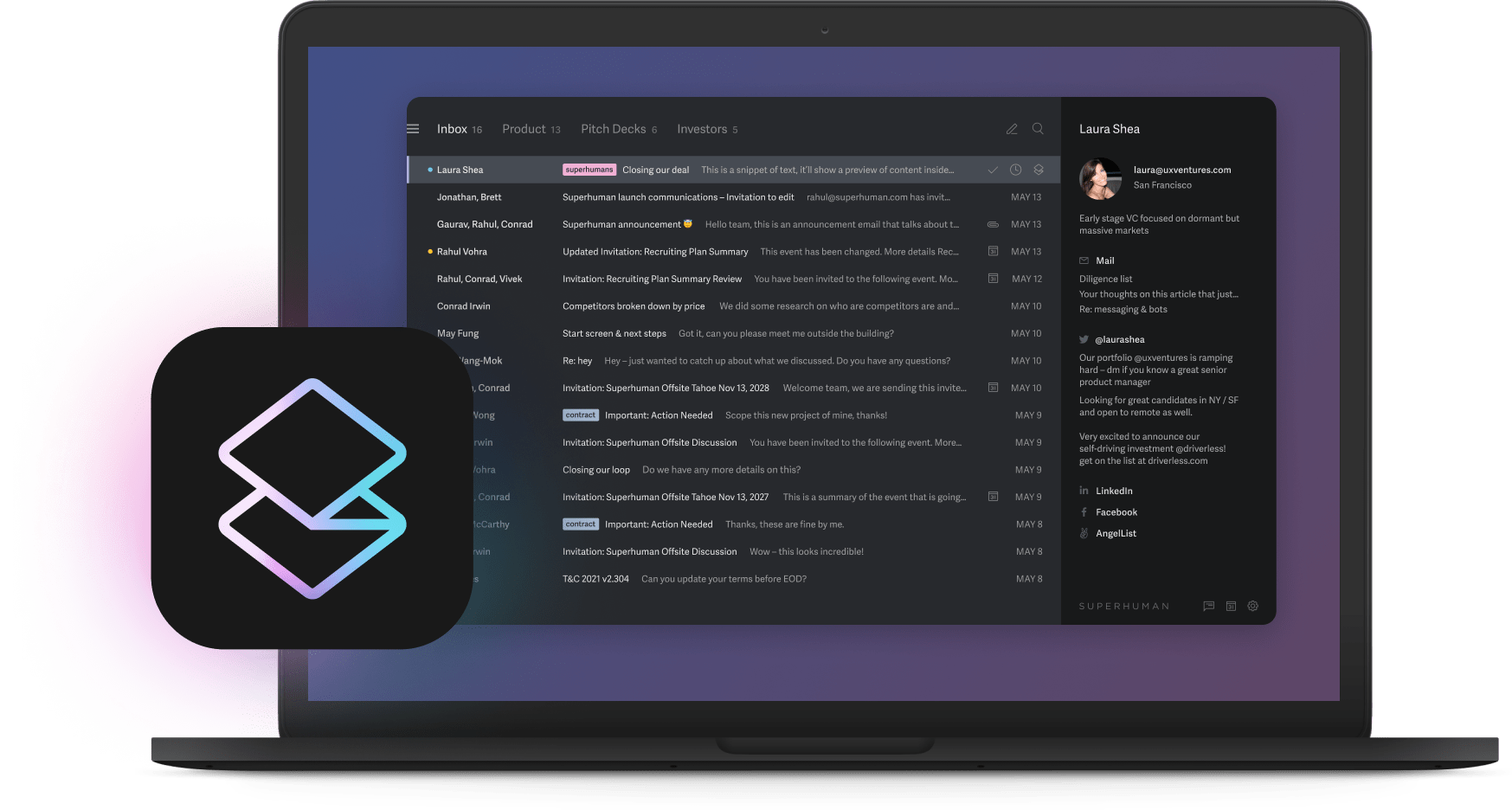 17 apps for goal tracking and measuring
For general habit building, these 17 goal tracking apps are some of the most loved. They all offer different features, functionality, and design — meaning there's something for everyone on this list. We'll start with 9 top apps for general goal-setting, then move into 8 more apps that we love for tracking more specific types of goals.
Strides
As one of the most powerful and comprehensive goal-setting apps available, Strides is loved by those who want to measure their progress over time. It's extremely easy to use, and offers daily habit reminders, regular progress reports, and a dashboard that displays your progress as a set of charts and graphs, so you can get an update at a glance.
Strides is available for iPhone or desktop iOS users.
Way of Life
If you want a visual goal tracker, you'll love Way of Life. This is an app that helps reinforce good habits, or banish bad habits — once you set a goal and associated actions, Way of Life will send daily reminders and provide bar charts, pie graphs, trendlines, and other statistical measures of your progress.
Way of Life is available for both Android and iOS.
GoalsOnTrack
With GoalsOnTrack, it's all in the name: keeping your goals on track. In addition to being available either on desktop or as a mobile app, where GoalsOnTrack shines is in helping its users break down their goals into actionable subgoals that fit within the SMART Goals framework. This turns long term ambitions into daily tasks so you always have a step you can take to move your goal forward.
GoalsOnTrack is available for iOS.
Habitica
Habitica is one of the best goal tracking apps I've personally used, and the secret is in how the app turns your personal goals into a game, with social aspects and rewards to help keep you incentivized to build new habits. It takes goal-setting, typically a strenuous process, and makes it a lot more fun.
Habitica is available on Android and iOS.
Coach.me
Coach.me claims to be the leading habit tracking app on the market, and there's no denying that it's a popular and powerful option. What sets Coach.me apart from many other apps that are available is the social aspect — you choose the goal you want to achieve, and then you can participate in challenges and network with others to get support or advice. There's also the option to upgrade to a premium version of the app that allows you to hire a personal coach, if you really need help reaching your goals.
Coach.me is available on Android and iOS.
ATracker
ATracker is admittedly not the best app for tracking long-term goals. But what it does offer is an easy habit tracker for daily goals, along with valuable insights about how much time you spend either building good habits, reinforcing bad habits, or wasting time. It can be a good way to check in with yourself to better understand how you spend your time and whether you could benefit from making adjustments — knowledge is power, after all!
ATracker is available on Android and iOS.
Toodledo
Toodledo is a bit more like a task manager than a habit tracker, but it's still a powerful tool for people trying to reach goals. With this flexible yet powerful app, you can create due dates for projects, set reminders so you don't miss them, put tasks on repeat, and create custom notifications to help keep you on track.
Toodledo is available on Android and iOS.
ClickUp
ClickUp offers many similar features to the other goal tracker apps on this list, but there's one thing that definitely sets it apart: how customizable it is. With ClickUp, you set your goals, then break them down into smaller targets that are more achievable and easier to track. At any time you can check your progress toward different targets (or grant access to others to help you stay accountable). ClickUp also automatically generates weekly scorecards so you can see how you're doing.
ClickUp is available for Android and iOS.
ToDoist
ToDoist is another app that isn't specifically geared toward habit tracking, but is marketed as a task management and note-taking app. But we love it because of its flexibility and simple, clean interface. You can organize different goals as separate widgets, keep track of important documents and notes, collaborate with a team, create to-do lists, see your week at a glance, and so much more.
ToDoist is available for Android and iOS.
Even more apps for tracking different types of goals
In addition to apps that are good for tracking general habits and goals, there are tons of apps that can help you work toward a more specific goal. No matter what your goal is, there's probably an app that can help you work toward it — this list is far from exhaustive!
Tracking physical health
If your goal has to do with moving more or improving your physical health, there are many apps that can help. Many people find success with manually logging their workouts on an app like FitOn, Strava, or MapMyRun. But for workouts or sleep tracking, it can be helpful to use a tracker that stays attached to your body, so it never misses any data. For that, popular fitness trackers like Fitbit, Garmin, or Apple Watch are all great options.
For a goal like improving your posture or drinking more water, physical trackers can also be the way to go. For example, Lumo Back has a wearable device that works with an app to track posture and help improve it over time. And HidrateSpark is a tech-enabled water bottle that can glow with different colors to help remind you to drink more water, in addition to automatically logging your intake on an app.
Tracking screen time
Many devices now come with built-in screen time tracking and reporting, which can help you see how you spend your screen time, and decide whether and how to reduce it. For example, on iOS, you can go to Settings, then click Screen Time to get a full report breaking down the time you've recently spent on social networks, productivity apps, watching videos, and more.
If your device doesn't have screen time tracking built in (or you're after a more robust set of reporting features), there are many apps that can analyze screen time, like OffTime or My Addictiometer.
Tracking your budget
Financial goals aren't uncommon — and neither are apps to help you achieve them.
Mint, Monarch, and YNAB are a few apps that are loved by users for the way they make managing personal finances and budgeting simple and straightforward. If you're interested in tracking things like investments or personal wealth, Robin Hood is well-loved for making it easy to trade stocks and other assets like crypto, while Kubera offers a sleek and modern interface for tracking all kinds of wealth assets.
Tracking email
Reaching (and maintaining) Inbox Zero can be a helpful goal for anyone who wants to spend less time on email (and more time doing productive work!). For tracking your Inbox Zero streak, there's Superhuman.
Turn your inbox into your most effective productivity tool
Keyboard shortcuts, AI triage, automated follow ups, scheduled sends
Get Started with Superhuman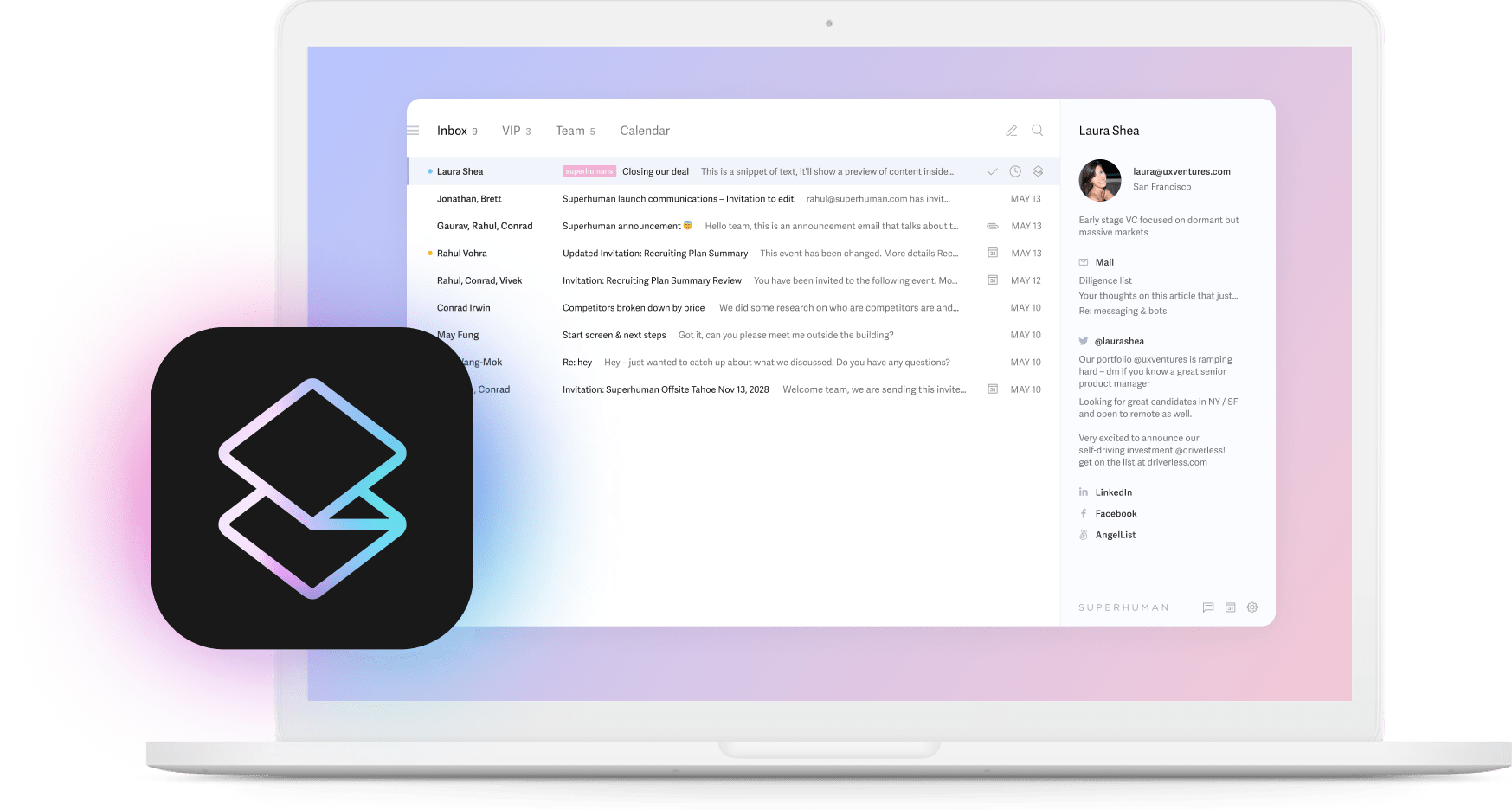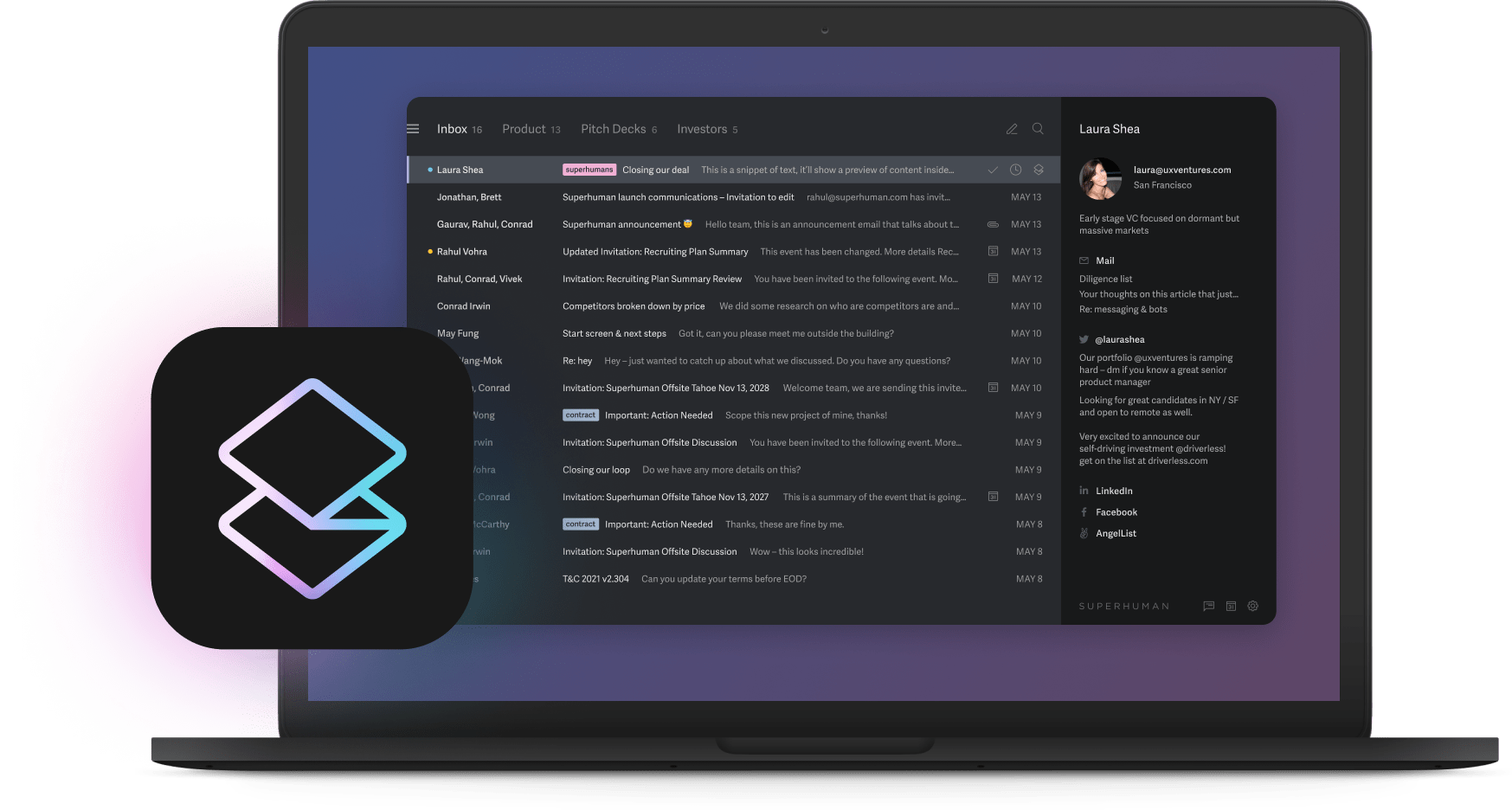 The right technology can help achieve any goal
With all the technology tools we have available — often right at our fingertips on our smartphones — the likelihood is high that you'll be able to find an app for goal tracking, no matter what your specific goal may be. And using all the right tools can help boost your odds of success, making your goals more achievable than ever. Good luck!