How to improve productivity through design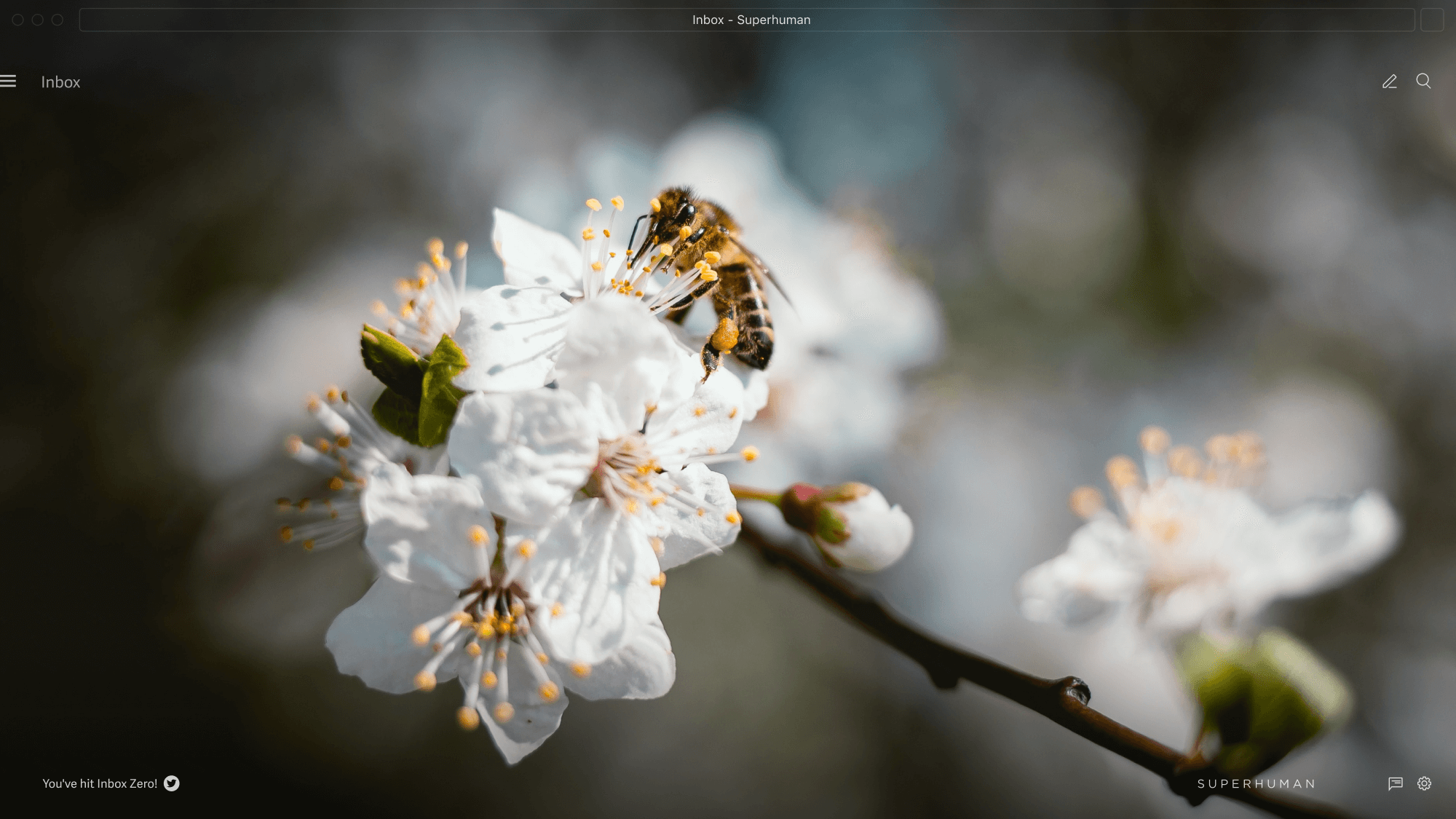 We don't normally think of work in terms of how "beautiful" it is.
But should we? For years, research has pointed to the positive effects of working in a beautiful environment — studies show it can reduce fatigue, increase productivity, and even make employees happier (more on that later).
In the digital age — and at a time when remote work is at a high — we need to extend that thinking to our digital environments as well. How can creating a beautiful environment, both physically and digitally, affect productivity? Read on to find out.
How a beautiful office environment can make you more productive
The science linking beautiful workspace design and benefits for workers is nothing new. For years, researchers have been exploring this link — and finding more and more evidence in support of investing in offices with scenic views and high-quality environments.
Studies have uncovered links between increased workplace productivity and everything from the artwork on the walls to workstations that get natural light.
"Longer distance views, away from computer screens or written documents, allow the eyes to adjust and re-focus, which reduces fatigue, headaches, and the effects of eyestrain in the long term. Views also have a positive impact on wellbeing, in part by providing a psychological connection with other groups of people while in a safe space", the World Green Building Council wrote in a 2015 report.
Scientists have found that there are a few different aspects of office design that can be made beautiful to help boost productivity…
Work environment and views
Researchers have found that having an office with a good view is one of the best ways to make it a more productive space. But that's not possible for every office — especially those in urban areas. That's why workplace design has trended in recent years toward open, collaborative spaces. The open office layouts create indoor "views" by allowing workers to see across the office rather than looking at cubicle walls. When combined with plants and other visually appealing features, this can replicate some of the effects of a nice view indoors.
Unfortunately, there's a lot of research that shows open office spaces also increase interruptions, which results in a net negative effect on worker productivity. What many companies strive for now is creating flexible workspaces, which offer private offices and conference rooms where employees can go to avoid interruptions, but maintain the open and visually appealing feel of an open office.
Emphasis on health and wellness in the work environment

The other factor to consider is how the company culture addresses health and wellness — and how employees' health is impacted by their work environment.
Since employees need to be physically healthy in order to be their most productive, many researchers have studied how offices designed with an emphasis on health and wellness can lead to more productive work. A 2017 study showed that workers who participated in a wellness program improved their productivity the equivalent of one full workday per year.
Promoting health and wellness at work can take a lot of different forms. When it comes to office design, this encompasses everything from air quality to ergonomic office furniture.
Making your digital environment as beautiful as your office space
Today, our offices aren't the only places we work. With so many people working from home or other remote locations like coworking spaces, much of our work happens in digital spaces where we can collaborate with our teammates from afar.
We already know that good design can have a major impact on employee productivity in physical spaces, so why shouldn't we apply that same thinking to the apps and other new technology where we work digitally? How can we optimize those spaces to help us do our best work?
For that, we need to seek out the best tools that are not only functional, but also beautiful.
13 tools that are as beautiful as they are useful
Most app developers put more emphasis on how their tools work than how they look. But there are a few tools that are just beautiful to use, and we've collected them in a few different categories below.
Email
Superhuman is the fastest email experience ever made — but it's also one of the most beautiful tools you'll ever use.
We've worked to become industry leaders in designing a tool that perfectly marries beauty and functionality. When we work 1:1 to onboard our users, we teach them how to achieve Inbox Zero without ever touching a mouse. Together with the skills they learn, this challenge helps them reach the elusive state of flow.
The entire platform is designed to help you achieve flow. When you're using Superhuman, 3 principles come into play:
Your next action is obvious.
You receive clear feedback immediately and without any distractions.
You balance your high perceived skill (learned in your onboarding session) with high perceived challenge (achieve and maintain Inbox Zero).
Those 3 principles make users intrinsically motivated and make the platform both interesting and satisfying to use. Superhuman isn't just beautiful — it's beautiful with purpose and intent.
The kicker: Unlike dark mode on Gmail (and others), Superhuman offers an elegant dark theme that's easy on the eyes and boosts productivity.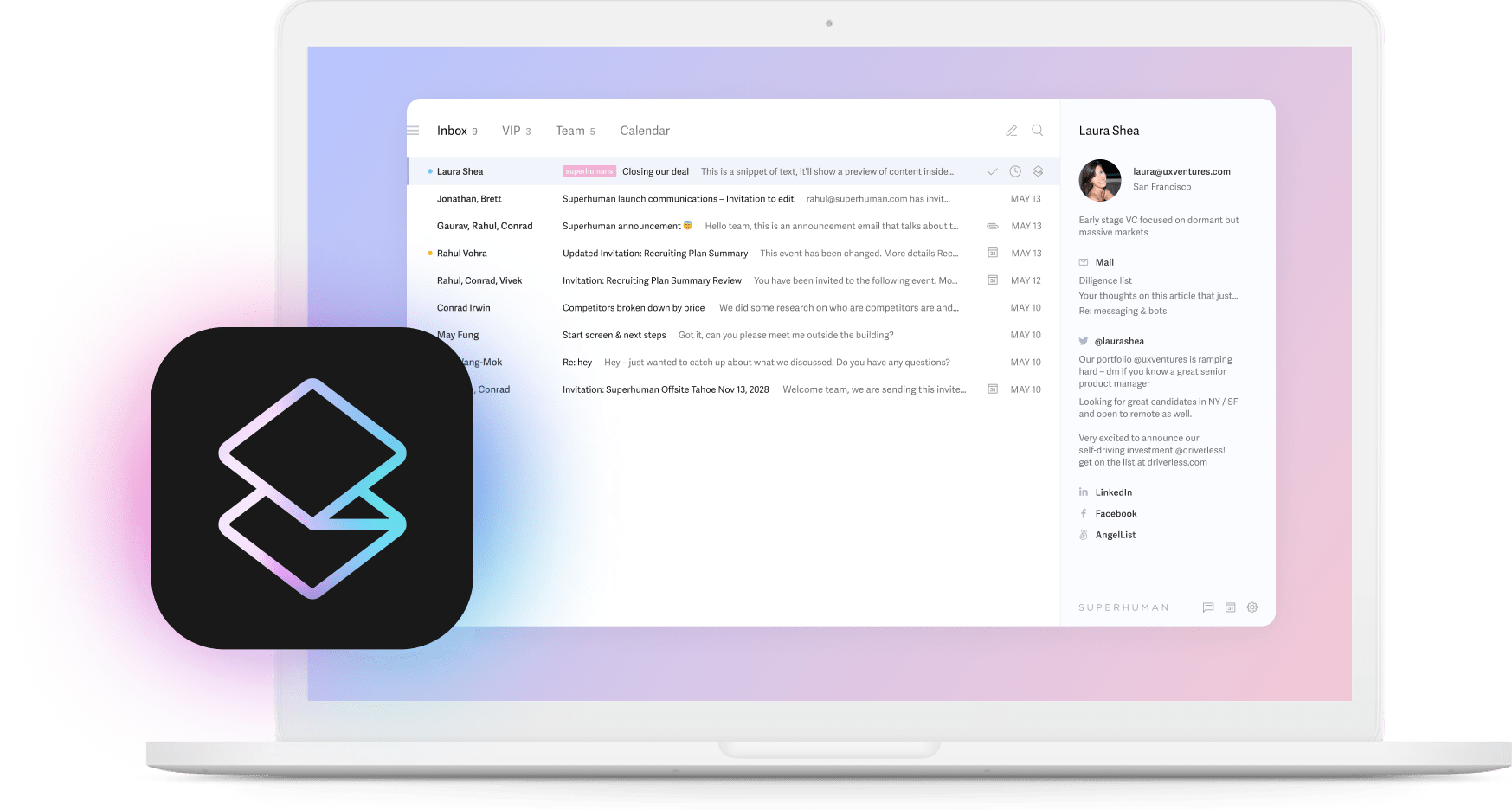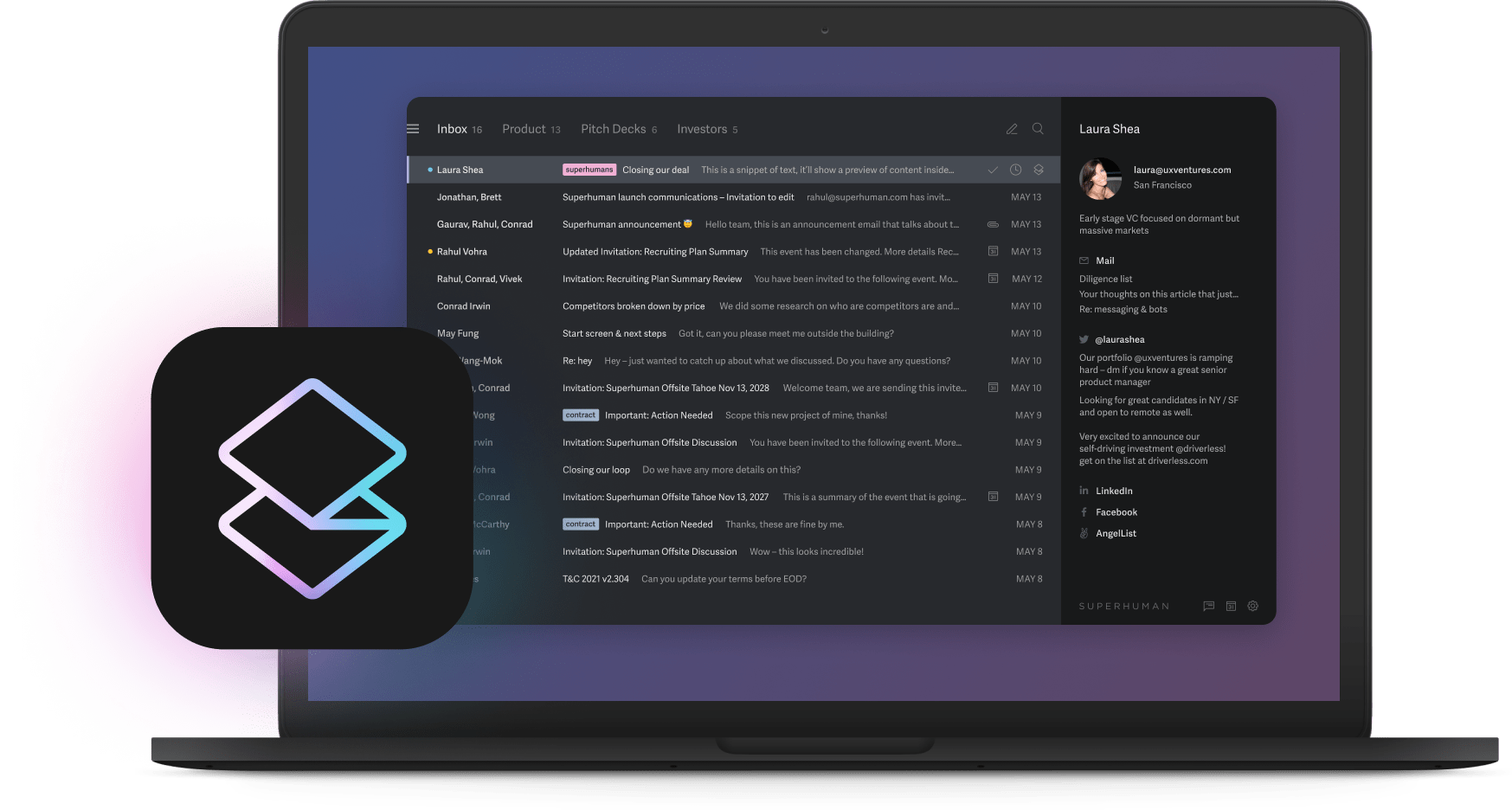 Project management and collaboration
Dayboard
Dayboard is a task manager that houses a pared-down to-do list in the new tab page of your browser. It uses a very minimalist design, limiting your list to just 5 items at a time, so you can focus on your priorities with minimal distractions and without feeling overwhelmed.
The fact that Dayboard lives inside your new tab page makes it extremely effective at stopping you from visiting distracting, non-work sites. But it's the beautiful, minimalist design that makes Dayboard a dream to use.
Notion isn't beloved by all. This is a tool that definitely comes with a learning curve, and can feel clunky for new users until they gain some experience using it. But the fact that Notion is almost infinitely customizable is what earned it a spot on this list.
Notion allows teams to build workspaces and databases that serve as a single source of truth for their organizations. Then, its customization tools give you the opportunity to make your workspace exactly as beautiful as you want.
For teams that need to collaborate on documents, there is no more beautiful solution than Bit.AI. This tool allows team members to work together on documents in real-time, so they can seamlessly collaborate while building databases, wikis, knowledge bases, client projects, and more.
But what sets Bit.AI apart from other common collaboration tools is that beauty is built into the platform. With smart templates and theme and design customization, teams can create documents that look gorgeous — in a simple, minimalist digital workspace.
Calendar
Scheduling isn't something we typically think of as beautiful. Calendar is changing that.
With customizable layouts and color-coded time blocks, Calendar takes something that might usually be stressful to look at and makes it pleasing to the eye. But what really sets this tool apart from the many calendar apps that exist is its analytics, which allow users to see, in stunning visual formats, how they currently spend their time and how they could improve their time management.
Time tracking
As Toggle puts it, it provides "accurate, beautiful time tracking". We couldn't agree more. Time tracking is one of those chores that has to be done, but isn't exactly something we look forward to. With Toggl, time tracking is all about saving you time, so the experience is fully customizable, with beautiful reports that help you visualize what your time at work really looks like.
Who knew there's more than one beautiful way to track your time? Hours turns your calendar and time blocks into a timeline that allows you to see your schedule and work progress in real-time as you move through your day. It also provides reports, in the form of thoughtfully designed visualizations that help you really learn new insights about how your time is spent at work.
Those features, combined with color-coded timers that you can switch between with just a tap, make Hours both a functional tool and a beautiful one.
To-do lists and notetaking
When we take notes, we don't often have time to make them beautiful. But Evernote makes that easy with customizable notetaking that can include images, sketches, documents, and audio recordings, making sure you never miss anything. Customizable views and layouts mean you can organize your notes your way — you're not forced into an organizational system that doesn't work for you, like with so many notetaking and planning tools.
ToDoist is beloved by millions of users, and for good reason. It really makes to-do lists simple and functional, helping you ensure nothing ever slips through the cracks — while delivering a beautiful tool in the process.
Users specifically love the "Today" view, where you can see all of your tasks quickly, knock them out one by one, and then get an encouraging message from ToDoist: "Good job, now enjoy your day!" It's a small touch, but that personalization brings joy to using a tool meant to accomplish something pretty mundane, and there's definitely beauty in that.
Time management
Freedom helps its users block the websites and apps that most distract them when they're trying to deep work — it can even block the entire internet during focused work time. But what's really lovely about the experience of using Freedom is how simple it is. With just a few taps, you can set up a work schedule that blocks certain distractions at specific times. You can even add ambient noise to help you focus on work — instantly transport yourself (digitally) to a coffee shop or library so you can get your work done.
If you need more extrinsic motivation to stay focused on your task list, look no further than Forest. With this app, every time you want to stay focused on work, you plant a tree. The longer you go without leaving the app to visit a distracting site or other app, the more your tree will grow. Over time, you can grow a lush forest, with each tree representing a time you stayed focused and got work done. Forest is so simple, yet beautiful and motivating at the same time.
Finances
Even dreary tasks can be made delightful with a beautiful UI — and that's exactly what Credit Karma has done. Monitoring your credit and financial health can be mundane and boring, so Credit Karma has made sure to create an app that is anything but. With simple, progress-driven pages for each of its financial products, Credit Karma presents improving your finances as a challenge — one that it can help you achieve with features like Karma Money.
Wellness
Managing stress and anxiety, finding calm, and meditating become beautiful experiences with the Headspace app, which is a great example of a marriage of beautiful form and calming content. Users can find stories, meditations, music, and more in a UI that changes based on when and why you're using it — for example, bright colors and illustrations for music intended to help you improve your self esteem, or a calming dark mode for meditations meant for bedtime.