Managing remote teams — which companies are doing it best?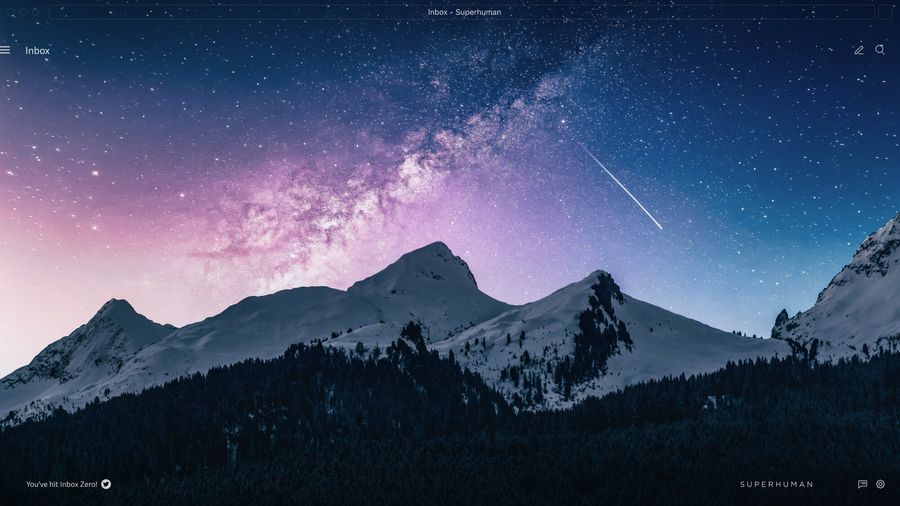 Many of today's post-pandemic workforce do not want to return to the office. Though 78% of employees say they feel more included at the office, 57% still say they prefer working from home full-time.
The message is clear: remote employees experienced the flexibility and freedom of working from home during the pandemic and are not quite ready to give it up. That's why companies are rethinking their post-pandemic working policies, and many are either remaining fully remote or contemplating the transition.
If you manage remote or hybrid teams, or you're considering a transition, you might have some reservations. Companies used to the in-office environment are hesitant about losing productivity and the personal connection that fuels collaboration and motivation. Remote working takes time to get used to and implement, but it can be highly rewarding for employees and leaders, and even increase productivity and employee happiness.
If you're indecisive about going fully remote or not, we'll discuss some of the benefits and drawbacks of remote teams so you know what to expect moving forward. We'll also introduce three successful companies that have mastered the remote working environment and discuss their policies to keep distributed employees happy and productive.
Benefits of managing remote teams
Increased productivity
90 percent of remote employees say they are at the same productivity level — or higher — working from home compared to in the office. Though working from home comes with its own set of distractions, remote employees are more engaged and less distracted by coworkers, noise, and typical office busyness.
Remote workers can also control their environment and work where they feel most productive. Some prefer a quiet working environment or might feel more productive working outside or in a co-working space. They have the freedom to work where they feel their best and most creative, and they can easily change their environment as needed instead of feeling confined by an office desk.
Employee happiness / reduced turnover
Eighty-four percent of employees said working from home after the pandemic would make them happier, and 82% said working from home is better for their mental health. Nearly 40% said they would be willing to take a 5% pay cut to work remotely at least part of the time.
The modern-day workforce enjoys the flexibility of the virtual work environment. They like being able to attend to family more (for example, pick up kids from school, and be present when they get home) and work in a comfortable environment where they're less distracted and more productive. Higher productivity and improved work/life balance contribute to employee happiness, job satisfaction, and positive well-being.
More access to diverse talent
Modern-day distributed organizations employ team members from countries around the globe because they have access to a broader talent pool. They can hire quicker and tap into diverse skill sets because they have more applicants to choose from.
Also, working remotely with independent contractors for one-off or long-term projects allows companies to scale departments quicker and hire faster for time-sensitive projects.
Cost savings

According to Global Workforce Analytics, a US company can save an average of $11,000 per half-time remote employee yearly due to increased productivity, lower turnover and absenteeism, and reduced real estate costs.
Distributed organizations do not have corporate headquarters. Remote teams work in their home offices or wherever they choose, saving you money on rent, supplies, equipment, maintenance, insurance, and the personnel needed to maintain the technology and upkeep of the physical space.
Your team might also accomplish more in less time (which directly affects revenue) since most remote employees are more productive at home. A leader in employee visibility software, Prodoscore showed a 47% productivity increase in 2020, despite the pandemic lockdowns that resulted in an increase in working from home.
Challenges of managing remote teams
While remote working has multiple benefits, it also comes with its challenges. Overcoming these challenges is critical to a productive and efficient remote workforce.
Work/life balance
More than 50% of remote employees say, on average, they work more hours than at the office. It's more challenging for remote employees to achieve work/life balance. It's tempting to grab the laptop or head to your desk in the next room to sneak some work in, which can lead to burnout.
Though remote employees do not have to contend with common office distractions and disturbances, they still have to manage home-life distractions and interruptions during work hours which can derail productivity. Remote employees must be diligent about using the right tools and apps to avoid distractions while working from home. Otherwise, productivity will suffer, and work quality will decline.
Isolation and lack of connection
A lack of social interaction might negatively affect remote workers who thrive in large groups and crave face-to-face interaction. Regular meetups, daily check-ins, office wellness challenges, and team-building activities will help remote employees feel more connected and part of a larger team, even if they do not come into an office.
Communication barriers
Different time zones, work schedules, and workspaces make consistent communication and collaboration challenging in a remote work environment. Staying in constant communication and being fully transparent about working hours and schedules is necessary to thrive.
Miscommunication can also become a barrier to effective communication among remote employees, especially those unfamiliar with communicating 100% digitally. Misinterpretation of intent is common if remote team members do not overcommunicate, leading to workplace conflicts.
The right tools and technology
The right technology is essential in a remote working environment. Without tools, communication and collaboration will be nonexistent. Remote tools should enable the following:
Clear and consistent communication across the team with 100% visibility into team conversations
Video conferencing and live chats for face-to-face communication
Collaboration on projects, files, and documents with full team visibility
Automation of workflows and team tasks
Management of projects, clients, and customers
In addition, resources like productivity tools and email management software simplify work tasks and automate workflows to boost productivity regardless of where you work. Communication and collaboration tools such as Slack, Zoom, and Microsoft Teams keep virtual teams connected and in constant communication, so all members stay updated and aware of all company happenings.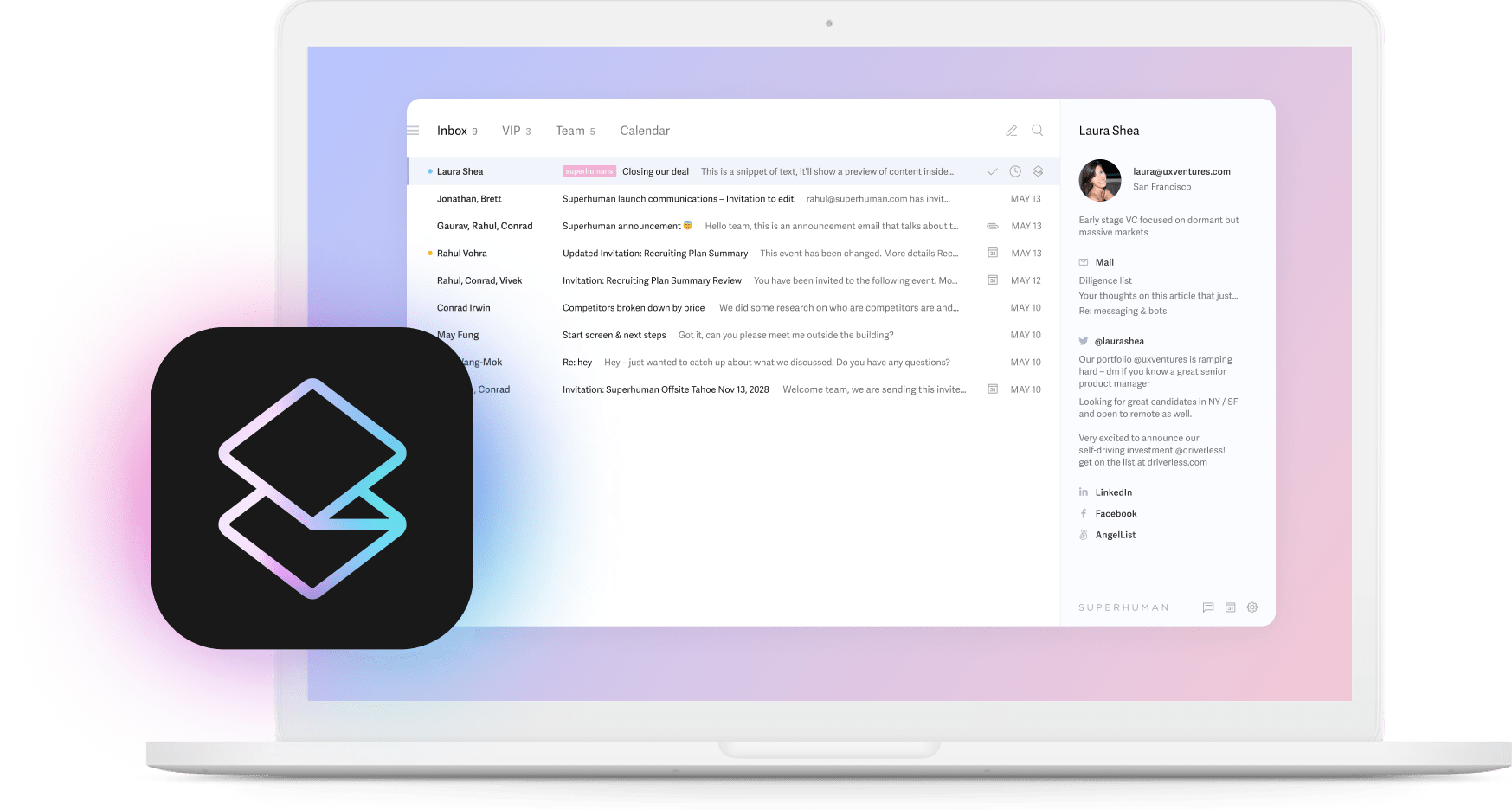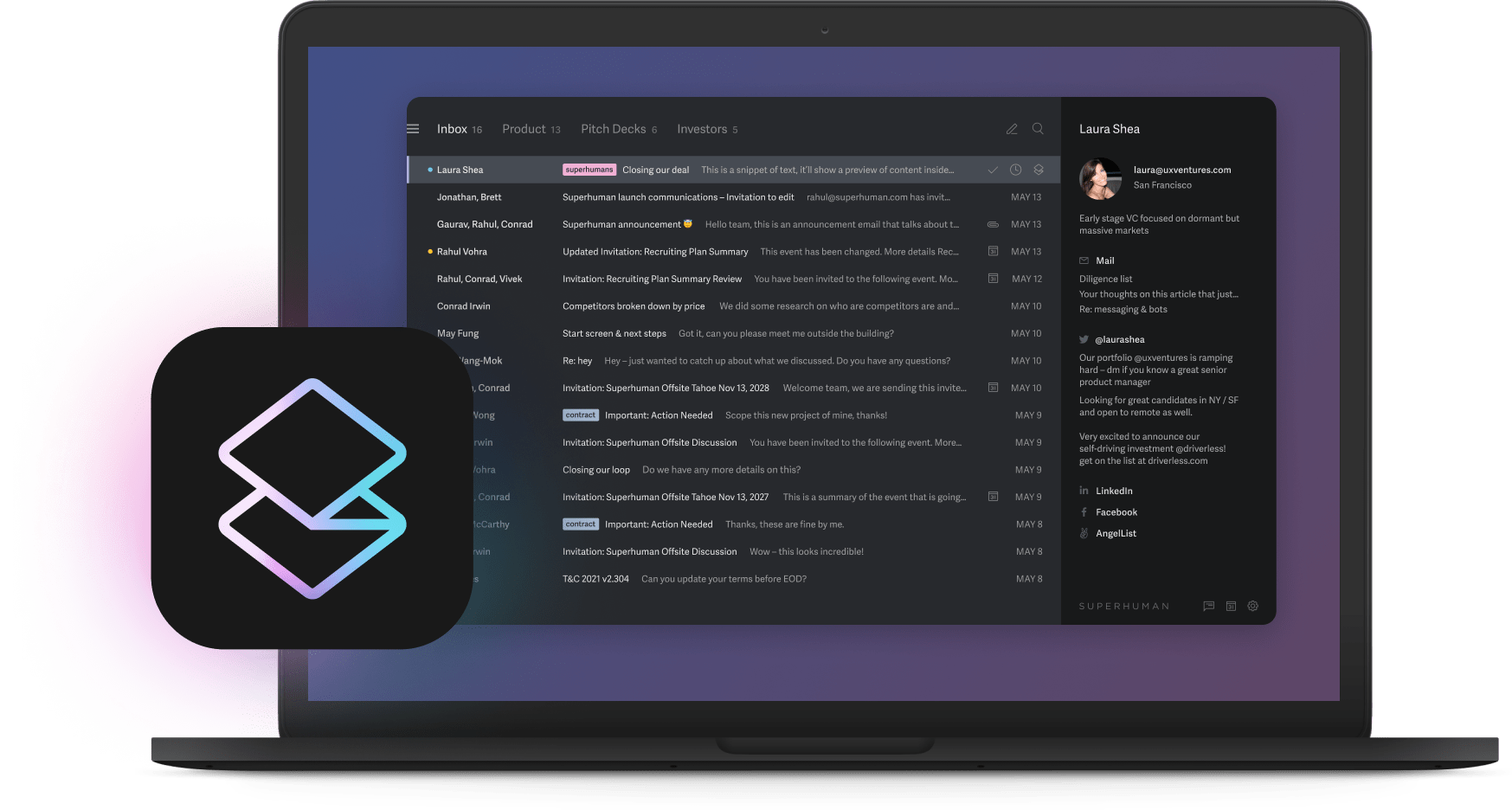 These 3 companies are managing remote teams — and thriving
How are companies managing remote teams successfully? Let's look at three thriving distributed companies and learn how they maintain consistent productivity, communication, and collaboration.
Automattic
The parent company behind Tumblr and WordPress, Automattic is a veteran of the remote workforce industry. Automattic creates products and services for WordPress users and employs team members (i.e. Automatticians) in 100 countries worldwide. Automattic has been fully remote from the first day it launched and has enjoyed the perks of remote working, such as hiring globally, increased efficiency and sustainability.
Trust and transparency
According to Beau Lebens, the Head of Engineering for WooCommerce, working remotely requires a cultural shift across the organization. Trust and transparency are an integral part of Automattic's value system, which stems from its recognition and promotion of WordPress' open source community. Team members can work from anywhere as long as there is a WiFi connection.
This type of trust reduces bottlenecks and common workflow hindrances. With complete transparency, team members can work independently and access information when needed without facing common hierarchical or technological barriers to finding the details they need to do their work.
A common phrase at Automattic is, "If you can't link to it, it doesn't exist".
Communication
Automattic stresses the importance of communicating well in written form and documenting everything, down to the last detail. Communication should also be concise, and employees are encouraged to forgo asking open-ended questions without potential solutions to keep communication efficient and productive.
Automattic also values face-to-face interactions and feels they are critical to successful remote work. Though Zoom calls that focus on fun topics are standard at Automattic (adult coloring, open mic night, baking, and letting the toddlers take over), the company also meets in person once a year at the company level and one to two times a year for team meetups. To foster stronger professional relationships, Automatticians can also lead social meetups in their local area and request company-sponsored initiatives.
Technology and tools
Automattic primarily uses Slack, the Donut app for Slack, Zoom, and P2 (a WordPress theme) for company- and team-wide asynchronous collaboration.
Read more about Automattic's remote work framework here. WordPress co-founder and Automattic CEO Matt Mullenweg also hosts the Distributed podcast, where he discusses the future of work and the organizations and leaders fueling the industry.
Buffer
Social media management company Buffer is a distributed company with team members working worldwide.
One of Buffer's unique characteristics is the four-day work week which the company introduced in May 2020. With this new working structure, employees like that they have more flexible time and autonomy, and the company has been able to attract a lot of new talent.
Communication and connection
Pair calls and masterminds remain a staple in Buffer's remote work policy. Buffer also uses the Slack app Donut as a virtual watercooler to pair employees for weekly casual one-on-one chats to keep them connected. Pair calls last 20-30 minutes and are recommended, especially for new employees during their first 90 days of onboarding.
To combat isolation and loneliness, Buffer introduced Masterminds, structured one-hour bi-weekly sessions to help team members form deeper connections with people outside of their direct department. Participants can share personal or professional passions, successes, failures, and anything they have in common. Teammates can opt out of masterminds, but participants find them valuable and like having the support and accountability to discuss matters they wouldn't typically discuss on a pair call.
Dedication to results
Another thing Buffer does well is measure the effectiveness of its activities. Buffer runs quarterly surveys to hear from team members about what they love and lack.
The company noticed that isolation was still a problem among team members, and some of the activities it enacted still were not meeting employees' needs for greater interaction and connection. So Buffer launched Masterminds 2.0, improving the original and providing the meeting framework and templates. After some tweaking that continues to this day, Buffer's Masterminds have been successful for team members and scored high marks. Employees feel more connected regardless of where they work.
Technology and tools
Buffer has mentioned using several tools to keep its remote teams efficient and productive. Below are some of Buffer's top tools.
Zoom
Notion
Timetastic
Slack
Dropbox
Trello
Calendly
Buffer also uses the following Slack bots and apps:
Giphy
HeyTaco
Slackbot
TinyPulse
Zoom
Doist
Though Doist is known for its popular apps, Todoist and Twist, the company is also recognized for its thriving remote work environment. With a motto, "Built by remote workers, for remote workers", Doist has successfully managed remote teams since 2007.
Read more about Doist's system for managing work on a fully remote team.
With a remarkably high 97% employee retention rate (50% of Doisters have been at the company for more than four years), Doist's thriving remote environment centers on inclusive company culture, asynchronous communication, trust, and team ownership.
The perks aren't too bad, also. Doisters get eight weeks (40 days) of PTO per year to use on vacations and national holidays and one month off to pursue personal projects. They also get access to a recurring budget for hardware and app needs, parental leave, a co-working budget, and more benefits.
Asynchronous communication
As an async-first company, Doist believes that asynchronous communication contributes to team productivity and happiness because it gives employees control over when they communicate with colleagues. According to Doist, synchronous communication can lead to constant interruptions and prioritize connectedness over productivity, leading to unnecessary stress.
But Doist still believes there is a place for synchronous communication. There's value in seeing people's faces and connecting live with team members.
To stay fully connected, Doisters hold monthly chats with their direct reports, host video hangouts with members across different teams, yearly in-person retreats, and in-person meetings with mentors for new team members. The company also sets up perks for team members' local meetups outside of retreat times.
Culture of trust
Doist also fosters a high-trust culture that focuses on the organization's five core values of independence, mastery, communication, balance, and impact. Their goal is first to spot trust characteristics during the hiring, and then to build trust with onboarding and autonomy, being careful not to micromanage. Here's more on how Doist fosters a culture of trust and transparency among remote workers.
Technology and tools
Besides using its apps (Todoist and Twist), Doist uses various tools to facilitate its thriving distributed work environment. Here are some of the notable ones:
Google docs
Marvel
Dropbox
GitHub
Zeplin
Zoom, Google Meet, Appear.in (integrated with Twist)
Telegram (for emergencies)
Superhuman keeps remote teams connected, productive, and happy
Without the right communication tools, a remote working environment will not thrive.
Effective email communication and management are essential for distributed teams, as email is one of the primary methods of communication. Email is also typically a source of stress, and email management can become a productivity-stealing task.
Your entire team needs the resources to keep a chaos-free inbox, so they don't miss critical work messages, can keep control of their inbox, and enjoy a happier work email experience overall.
Enter Superhuman, the fastest email experience ever made. With Superhuman, you can:
Increase responsiveness and never miss another critical email again
Save three hours every week
Reduce email anxiety
Manage high-volume inboxes with ease
Prioritize your inbox (automate it) with Split Inbox
Manage and share information blazingly fast
Access your calendar, schedule team meetings, and view your team's availability right from within your email inbox
Keep your team focused, productive, and cultivating flow
Try Superhuman with your team and enjoy a faster, more relaxed email experience that keeps your remote teams connected and happy.