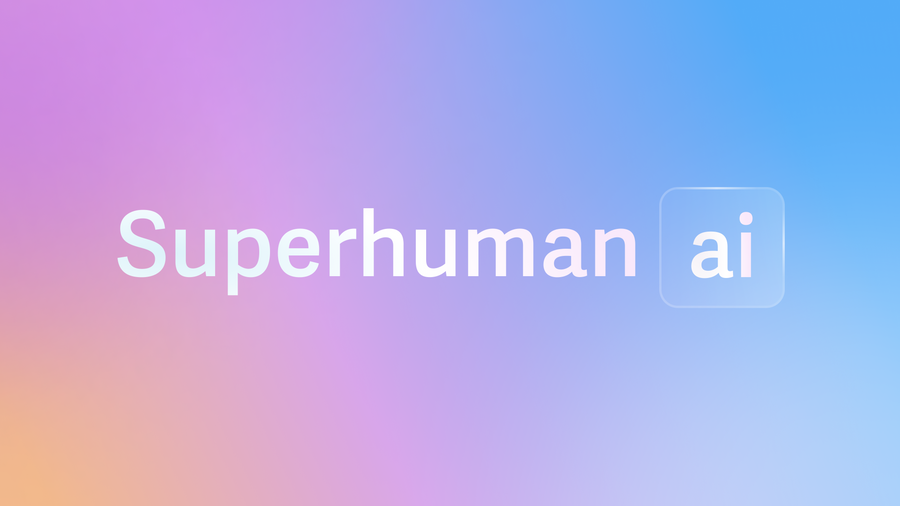 Today, Superhuman saves people over 10 million hours every single year. For many, Superhuman is the tool they love the most.
But this is just the beginning. With recent developments in AI, the way we work is on the cusp of a huge transformation. By understanding the nuances of natural language, AI can now help us edit text, research any topic, summarize long documents, and translate between all languages. AI can even write entire emails for us — saving huge swathes of time — so we ourselves can be more creative, strategic, and impactful.
I am thrilled to announce Superhuman AI — a suite of new AI features that'll help you save time, do more, and hit inbox zero faster than ever.
Get Superhuman
Turn an idea into an email
With Superhuman AI, you can now write faster than ever before. No more struggling for the right words, or spending precious time crafting the perfect message. Just jot down some phrases, and we'll turn them into a fully written email. And best of all, the email sounds like you do. Superhuman AI matches the voice and tone in the emails you've already sent, applying that to everything it creates.
Say goodbye to writer's block and hello to effortless productivity.
Type at the speed of thought
Superhuman now fixes errors as you go — extra characters, missing characters, transposed characters, missing punctuation, incorrect capitalization — to name just a few.
But most importantly, you go faster: our autocorrect increases typing speed by 30-50%.
Polish your writing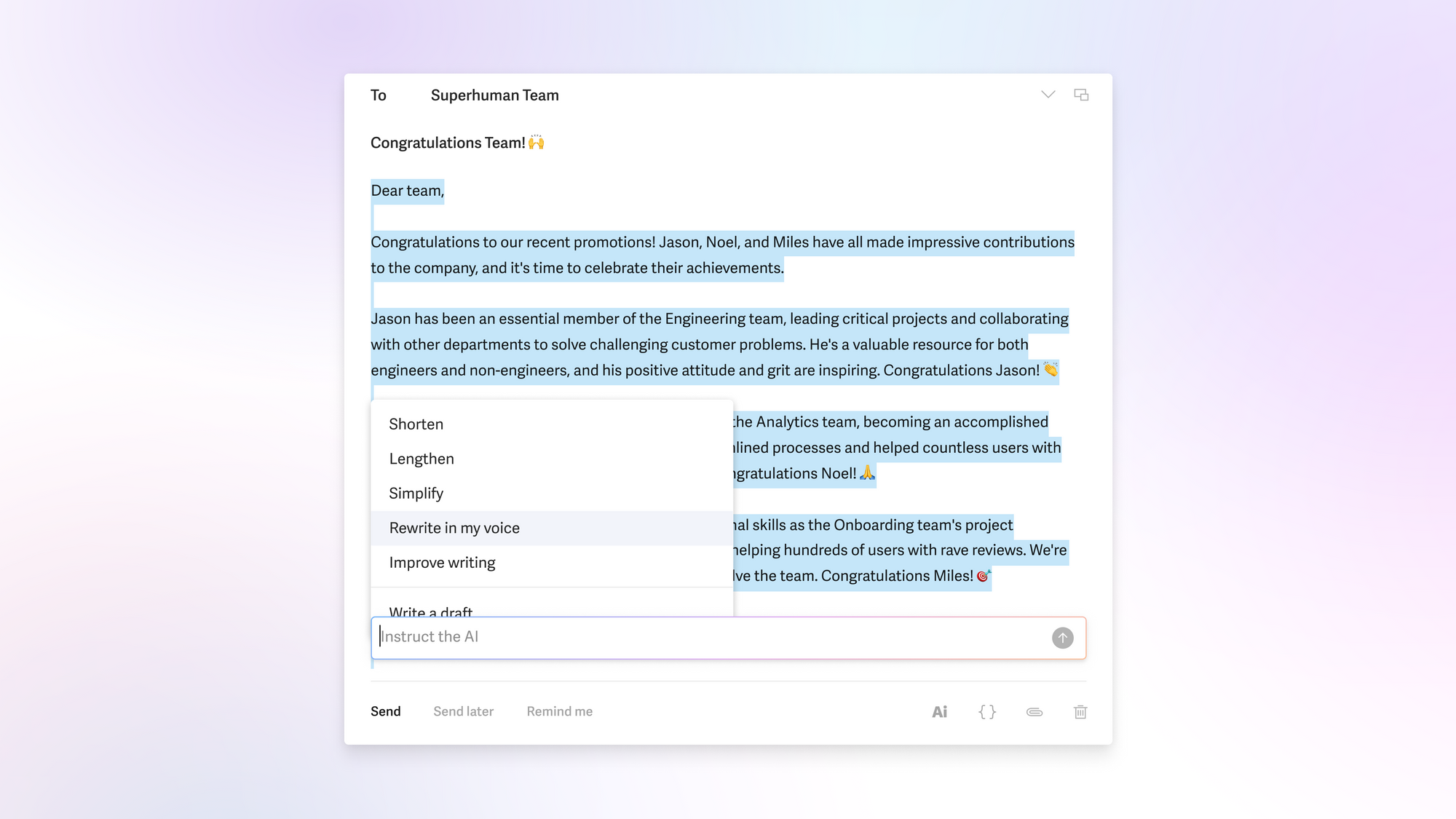 With Superhuman AI, you can fix spelling and grammar, improve clarity, change length, and more — all with just a few keystrokes. You can even rewrite emails to be in your own voice.
It's like having a professional editor just for you. Polish your emails with speed and confidence.
Summarize long communications
We've all struggled with long conversations that rapidly become walls of text. Worse, we've all replied or forwarded — adding our own thoughts — but making even more work for our colleagues and coworkers.
Just use Superhuman AI to summarize. You'll go much faster, and everybody else will too.
Research anything
Superhuman AI is powered by ChatGPT under the hood. That means you can research almost anything. "What URIs does Google Calendar use on iOS?" Just ask. "What are the best ways to manage remote teams?" Just ask.
When writing emails that need research, try Superhuman AI. You'll stay focused and in flow.
Over the next few weeks, we will start rolling out beta access to Superhuman AI. If you're interested in joining the beta, let us know at hello@superhuman.com.
Superhuman is now available in early access for everybody! To get going, reload Superhuman, and then hit Cmd+K (Mac) or Ctrl+K (Windows) → Activate Superhuman AI. To use Superhuman AI, just hit Cmd+J or Ctrl+J in any email.
This is just the start of our AI transformation. Stay tuned for much more to come!
Onwards,
Rahul
Get Superhuman