The eco-friendly entrepreneur saving hours with Superhuman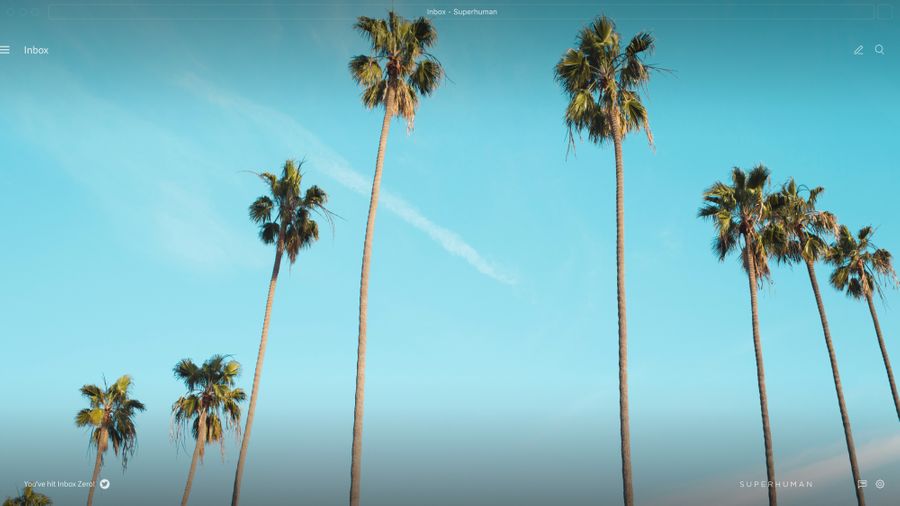 Dru Dalton is CEO at Real Thread, a custom T-shirt business he started in college. Superhuman speeds up Dru's workflow and gives him more time for what truly matters: his team, and his family. Dru explains…  
I'm a productivity nerd. I love new technology and great UX, and I'm always looking for the shiny new widget that lets me do something a little bit faster. I started using Superhuman more than 2 years ago, and it's been a great ride.
Get started with Superhuman
I'll be honest — I hate email. But Superhuman made me hate email less!
Building an eco-friendly business from the ground up
I started my company, Real Thread, as a student at the University of Central Florida. I saw an opportunity to start printing shirts, so I bought equipment and learned how to do it. After 2 years I decided: "OK, I want to make a real business out of this!"
I wanted to put out a great quality product that I would be proud of from an environmental standpoint. I learned about how water-based ink soaks into the fibers of a shirt rather than sitting on top of the shirt — resulting in a super soft print that can't crack and peel like traditional screen-printing does.
This printing method not only benefits the shirts' quality and wearer's comfort, but it's eco-friendly as well — I became obsessed.
"With Superhuman, I get time back for people."
Unlocking faster email with Superhuman
The best things that land in my inbox are travel opportunities to meet customers, vendors, and friends. I love to travel, and I love spending time in airports and airplanes.
But on an average day, I'm scheduling meetings and approving different things via email. Superhuman lets me do those things a lot more efficiently.
There is so much power in hitting Cmd+K — it brings up Superhuman Command, where you can quickly do any action and find the keyboard shortcut to do it even faster next time.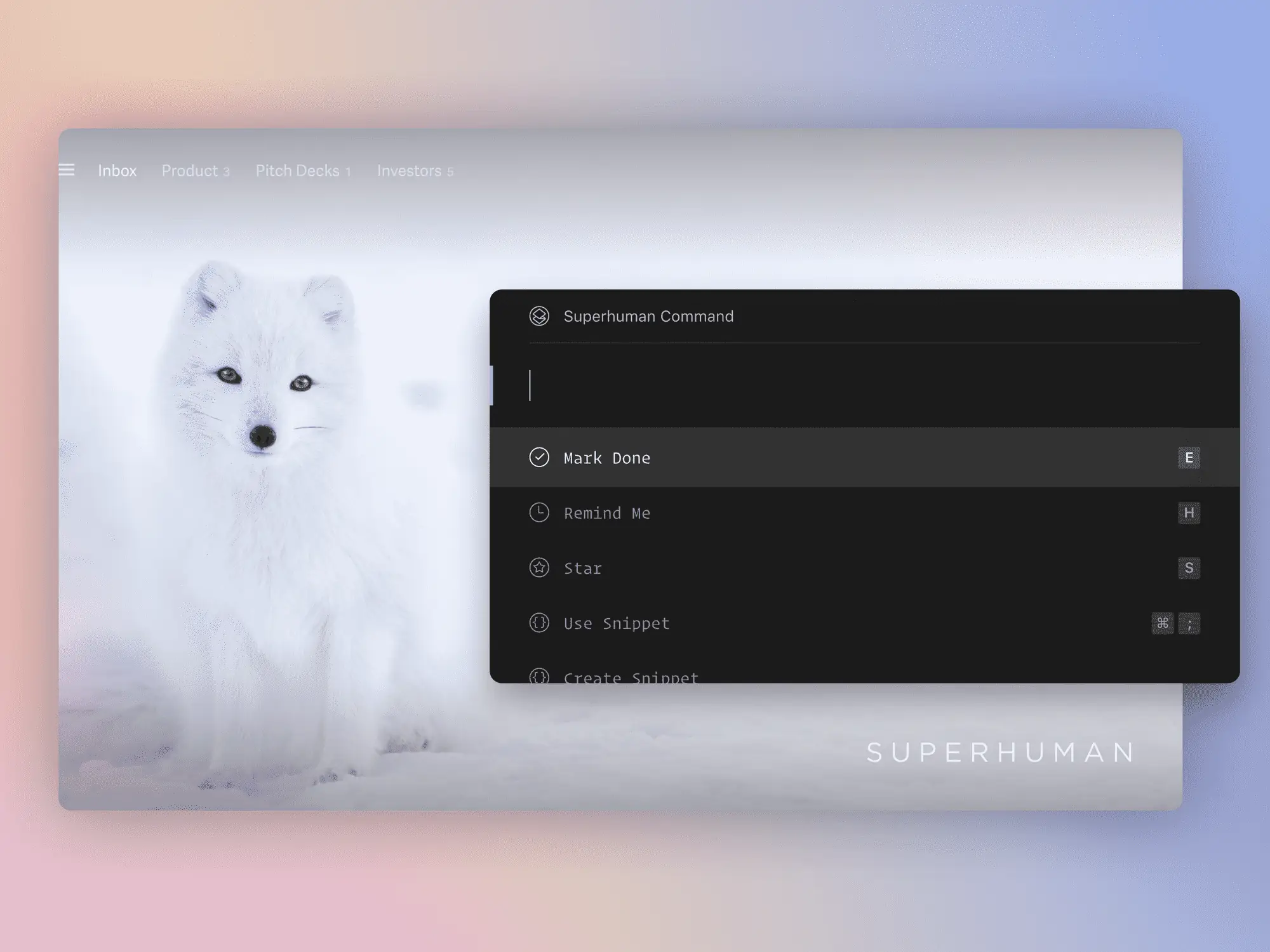 Learning Superhuman's keyboard shortcuts
A lot of Superhuman's keyboard shortcuts are similar to other applications, so I found them easy to pick up. But I think I'm still just scratching the surface.
I recently got an iPad that I use with a keyboard but without a mouse. One of the reasons I did that was to make me get better at using keyboard shortcuts — and so far, I've really enjoyed it.
People talk about how fast Superhuman is, and it's really true. The responsiveness of keyboard shortcuts saves me so much time.
"There is so much power in hitting Cmd+K."
Smarter scheduling… and snoozing email for later
I use Superhuman to snooze a lot of emails for later, so I can knock it out at a time that's more convenient to me. I love how fast and smart that feature is: if I type in "aug 20" as the date I want an email to return to my inbox, Superhuman will suggest "Friday, August 20th", and bring back my email at precisely that time.
Little things like that are super helpful, like typing "tomorrow" in an email — which immediately brings up my calendar for tomorrow in the right-hand pane. It shows me my schedule and lets me know I'm selecting the right date.

With Superhuman, I save time that I can spend with my team and my family. I've got a wife and 4 kids, and they are a huge priority in my life.
When I get time back from my inbox, I spend it with people!
Want to dramatically speed up your inbox? Join Superhuman!