The medical consultant who keeps his business running with Superhuman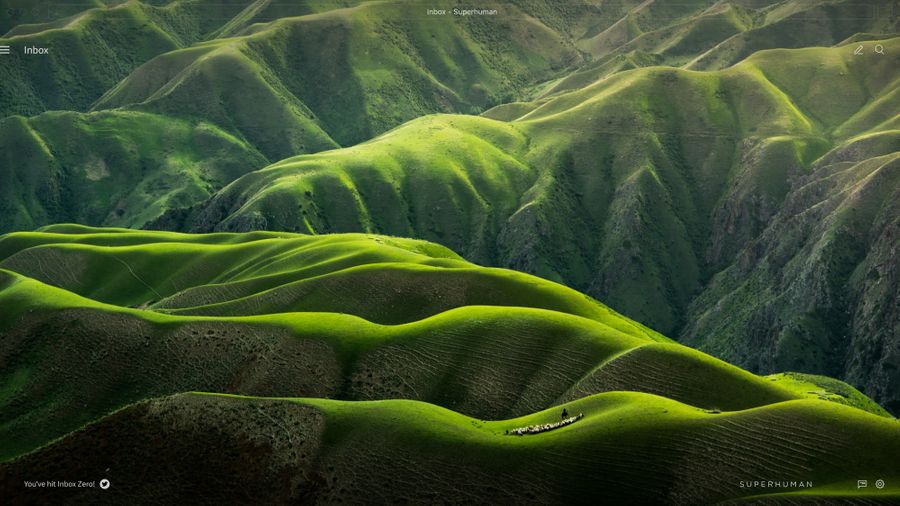 Dr. Cheng Ruan is the CEO of the Texas Center for Lifestyle Medicine. He is also a consultant who helps other physicians leverage the latest productivity and automation tools to run their practices more efficiently. Here's how Superhuman helps him level up as a leader and a consultant, delegate to his team, and juggle multiple workstreams…
I honestly don't know how I stayed organized before Superhuman.
I had hundreds of unread messages. I got distracted moving between projects. But Superhuman saves me time — by saving my sanity. The speed at which I work has dramatically increased, and that allows me to be far more productive.
Get started with Superhuman
At the Texas Center for Lifestyle Medicine here in Houston, Texas, we provide a concierge type of lifestyle medicine to the public — but we take government insurance and we don't charge concierge prices.
I'm also a consultant for medical companies who want to leverage technology, most of it AI-based, to improve the health of physicians and automate their businesses. Additionally, I consult on effective collaboration and team culture. I actually have 11 separate email addresses for 11 separate companies!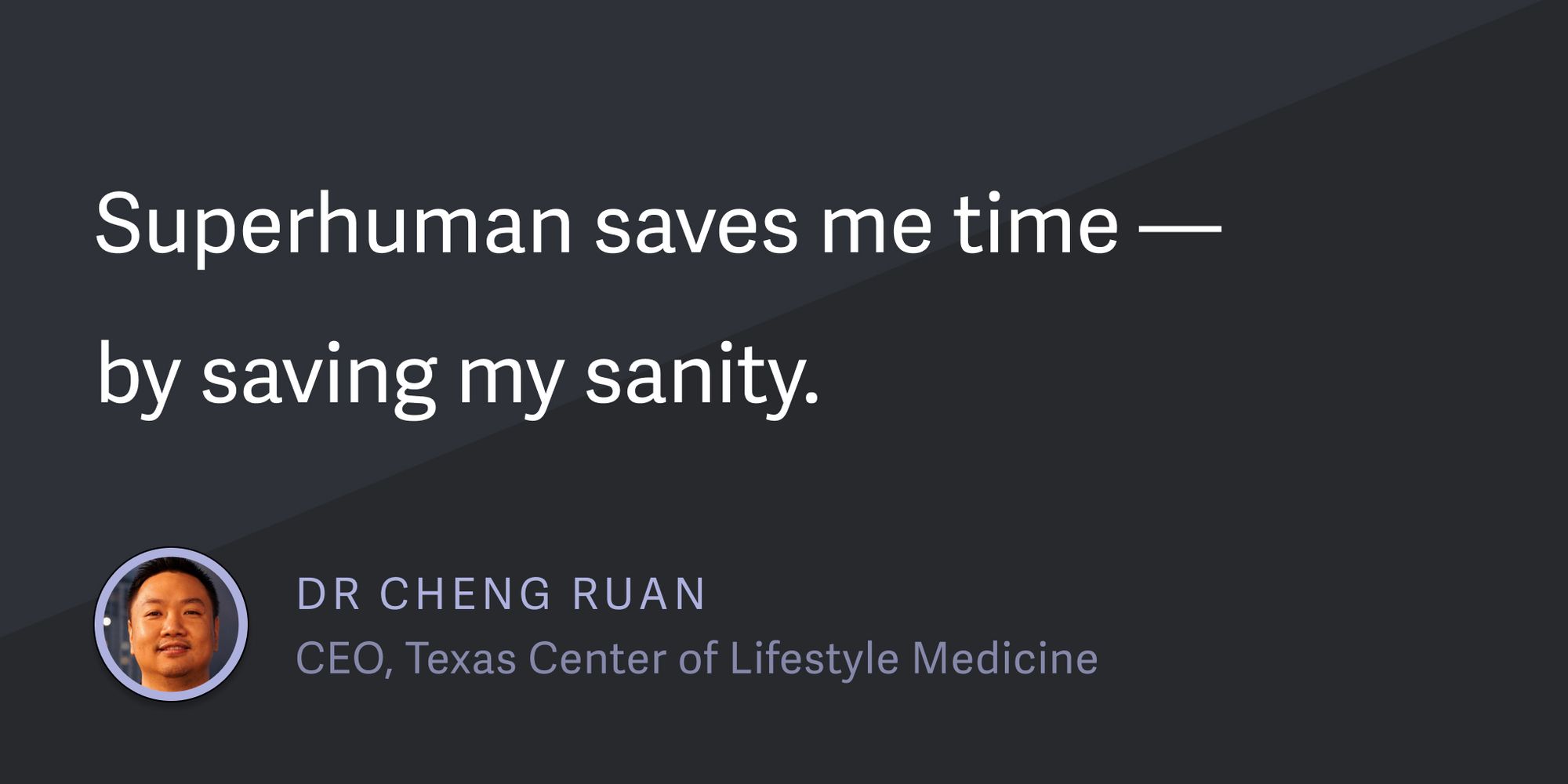 I was looking for ways to categorize my different workstreams and declutter my inbox — that's when I saw an ad for Superhuman. And during my onboarding, I found that Superhuman's UI is designed to make emptying your inbox fun!
How Superhuman declutters your brain
A disorganized inbox is like a cluttered brain. In a single day, you might have 15,000 different thoughts. But around 13,000 of them are subconscious; you might not know what triggered an emotional response in you until you analyze and break it down.
That's exactly like a disorganized inbox. Your email can be really triggering, because it constantly reminds you of your insecurities. Your inbox tells you all the things you have to do. Everything is coming at you in 13,000 different directions — and if there's no organizational process, you feel overwhelmed.

But with Superhuman, you can control the flow of information by splitting your inbox into different workstreams and tackling them by priority. You can say: "I'm going to take care of these important messages right now, and then I'm going to work out or do yoga. And only then will I take care of the less important tasks."
And if your brain doesn't want to take care of something right away, you can use "Remind Me" to quickly snooze it for as many days as you like — it will disappear from your inbox, and come back when you're ready.

Leveling up as a consultant and leader
Superhuman has accelerated my ability to lead.
As part of my consulting work, I educate other physicians on team culture and collaboration. One of the things I always say is: you have to make sure your team does 1 thing well, instead of 18 million things poorly.
To achieve that, clear handoffs are truly important. They prevent your team from feeling blocked or getting distracted with non-urgent tasks. But sometimes within a team, you have multiple people with the same responsibility — clear handoffs don't always happen.
If I can empty my inbox, I know that my handoffs are complete.
My team is not waiting all day for me to do something. I know what's being done, what's being missed, and if there are redundancies.
When I clear my inbox, I'm in control and able to practice at the top of my game.
Get started with Superhuman