How to write follow up emails that close deals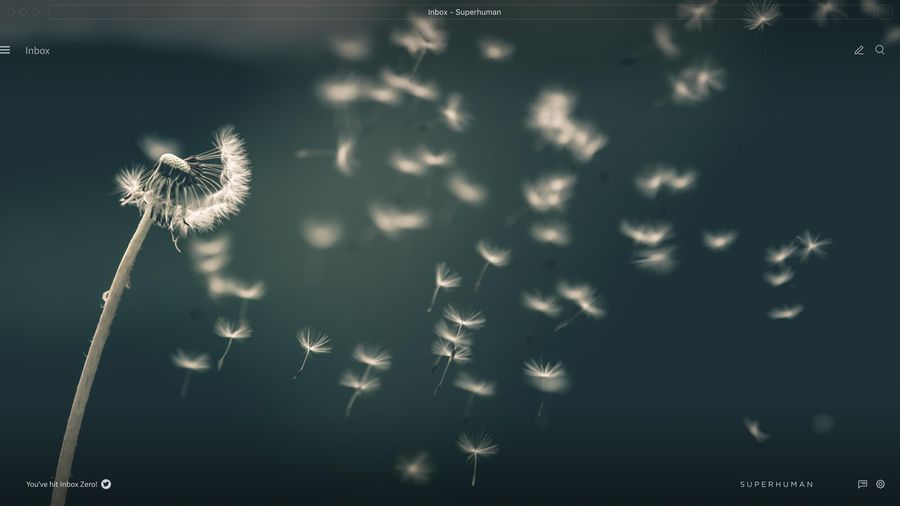 You start your week motivated and ready to crush your sales targets. You upped your skills, diligently prepared for your upcoming calls, and are confident that you will nail your quota. You feel more motivated to succeed with every call and pat yourself on the back for a job well done.
Unfortunately, even if you nail your sales pitch and crush it on your calls, only 2% of your prospects will likely convert during the first point of contact. What does this mean? If you don't follow up with your prospects or your follow up emails are not effective, you might miss out on 98% of sales.
And with 50% of sales occurring after the 5th follow up, the first conversation is just the beginning of a relationship that must be nurtured with effective, sales-boosting follow up emails.
Crafting effective follow up emails is the answer, but organizing and writing them can feel like a balancing act. On the one hand, you don't want to miss out on closing the deal, but you also don't want to come on too strong and deter the prospect.
How do you find the right tone and messaging for your follow up emails so you can nurture the relationship and build trust without coming on too strong?
We'll break down the dos and don'ts of sales email follow ups in this article and give you 5 fill-in-the-blank follow up templates to customize for your own email outreach campaigns. After reading this article, you'll have a better understanding of how to connect with prospects in follow-up emails and copy and paste easily with ready-to-use email templates.
Why your follow up emails aren't connecting and converting
What can go wrong with sales follow up emails? A lot, and we'll introduce some of these potential issues below. Before we dive into how to create effective follow ups, let's briefly discuss what can go wrong with them — and what often does.
They're "blah": We can get so focused on the initial connection that we don't put much effort into the follow up email. Every follow up is another chance to get a prospective client's attention, and if written with intention, it can increase replies and conversions.


They're too "salesy": Some salespeople use the follow up to lay the "sales language" on thicker because they fear losing the sale. Use the follow up email to capitalize on the opportunity but don't make them overly salesy. If the prospect didn't respond to your first email, a salesy message could deter them further. Instead follow up to find out more about your prospect, their goals, pain points, and how your solution can help.


They're focused too much on 1 stakeholder: If your prospect is part of a large organization with multiple stakeholders, get more detail on the organization's decision-making process and every person involved so you can reach out to multiple team members if needed. Ask for referrals.


They're not preferred: Does your prospect prefer phone calls instead of emails?


They're not targeted: Target your follow up emails to your buyer segment and cater to their unique pain points and characteristics. Even something as simple as send time can be targeted (A stay-at-home parent might check emails at random times throughout the day and during kids' naps, but a corporate marketer might check in during breaks and never after 6 pm.)


They're too limited: 50% of sales occur after the 5th follow up. If you're stopping at 1 or 2 emails in your follow-up sequence, try a couple more to see if it increases conversions.


They're sent too quickly: So 5 follow-up emails might be the sweet spot, but if you send them all during a 2-3 day period, you can potentially damage your reputation and relationship with this prospect. Send no more than 1 email every few days, so you don't overwhelm the recipient. Give them a link to opt out of your emails as well.


How to write on-point follow up emails for sales: 7 success tips (plus examples)
Let's dive into more detail on how to solve these common problems and cover tips on creating effective follow up sales emails with examples.
Nail the email subject line
A concise and intentional subject line is essential if you want to increase response rates. It's the first thing prospects will see in their inbox, and they will use it to evaluate whether or not they want to open the email. A poor subject line can negate all of the time you invested in getting your emails just right. It's super important!
Below are some tips for nailing the subject line:
Keep it concise (6-10 words is the sweet spot)


Make it intriguing without being too out of the box


Make it personalized (use the prospect's name and/or a personal tidbit from your calls)


Optimize for mobile (your subject line will be truncated to between 33 and 43 characters on mobile)


Avoid aggressive sales-focused language


Get to the point


The best subject lines capture attention and stand out in a sea of hundreds of other messages. Take a look at these before and after subject lines below. Notice how the subject lines improved following the recommendations above.
Go a little deeper: What's the best subject line for your target audience? Review your past open rates and split test subject lines during sending.
Keep the messages concise and clear
Keep your message concise and get to the point immediately. How? Start your email with background information to jog your prospects' memory. They're likely juggling hundreds of emails so they might not remember who you are at first.
"This is just a quick check-in regarding our meeting last Monday about invoicing software."
"We met at the HP networking event in Chicago last month."
"Your colleague Brian suggested I get in touch with you concerning your content creation needs"
"I'm following up on my email I sent you last Friday re: your upcoming website project"
Next, get to your email's purpose right away without meandering and use formatting to break up the text to make emails easier to scan and read.
Take a look at these 2 email examples below. They are identical; however, the second example on the bottom includes formatting. A few bullet points, bolded words, and increased whitespace in the email makes it easier on the eyes and more pleasant to read.  
Are you looking for more email writing tips? Check out our in-depth resource on how to write good emails.
Get targeted and personalized
Cookie-cutter generic messaging can make you come across as uninterested and lacking authenticity. If you want to solidify relationships with your prospects and build trust, personalize your communication and target your emails to the recipient.  
Each prospect will have unique pain points depending on their role, personality, etc. Use these characteristics to tailor the email to their distinct interests. Refer to the reasons they initially interacted with you and the problems they want solutions for. Subtly include this in your follow up messaging. You can keep the general messaging the same but cater to each persona, especially at the beginning of each email, to capture attention.
For example, a small business owner working solo will have different needs than a CEO of a large organization that has sales reps or a sales team.
CEO:
"I'm eager to help you and your organization get more unified. I know this was important to you."
Small business owner:
"You mentioned you're interested in simplifying your email management so you can free up your time and focus more on growing your business."
Establish a point of connection
Look back at your notes from previous interactions with this prospect. What did they emphasize that stood out to you? What were their main points of contention? What questions did they have that you can answer?
Include these points in your follow ups and your email will stand out from the dozens, or even hundreds of generic emails they likely get daily.
Use this point of connection in your subject line as well. For example, if a potential customer discussed that their primary business goal was to get their brand on the map and used that specific wording often, include it in the subject line (quick question re: getting your brand on the map).
Also, mention that you sent previous emails as they might not have opened or received them. State the reason why you're sending the follow up as well. Check out this example:
Put your prospect in the driver's seat
Just because you're the product/service expert doesn't mean that you need to take point on the conversation's direction. Let your prospect direct you and offer guidance.
If your prospect isn't responding, try asking them what would be their preferred next step:
How would they like to be contacted next time? (phone, email, video chat)


How long do they have to chat?


What would they like to focus the chat on primarily?


Let the prospect lead you. It will save you time, and you'll establish greater rapport.
Get them re-engaged with a call to action
Give prospects something to do! Even if it's answering a simple multiple-choice question (make it easy for them to answer), getting them involved is a great way to boost engagement.
You can also offer prospects an incentive to get them reacquainted with your product. Here are some ideas:
Industry report


Video training


Free extended software trial


Free consultation


Case studies with exclusive findings


Speaking of valuable freebies, check out our new free guidebook "The ultimate guide to writing emails that inspire action"
Follow up outside of email
If you developed a good rapport during the initial connection, follow up on social media to gently nudge the prospect to reconnect.
If they recently were awarded for an accomplishment or posted a great piece of content, congratulate them and give them kudos for a job well done. This way, they can keep you on their radar.
Be genuine and focus on the relationship, not the sale! Focusing on the relationship builds trust, which is necessary before you can close deals.
5 sales follow up email templates for different use cases
First follow up email after first meeting or conversation
Send this email right after an initial meeting with a prospect (within 24 hours). The purpose of the message is to reemphasize your talking points and send over any information you promised the prospect. This email gets to the point immediately and reiterates the prospect's pain point in the first few sentences to reestablish a connection.
Subject: Thanks for talking with me, [Prospect's name]
Hi [Prospect's name],
It was terrific talking/emailing with you yesterday. I enjoyed learning about your great company [Prospect's company name] and discussing your current challenges around [prospect's challenge or pain point discussed].
As you requested, I've attached a recap and some solutions to show how we can help you with [prospect's challenge or pain point] and work together.
If you have any questions or concerns, please don't hesitate to reach out! I'm looking forward to our meeting next week on [meeting day, time] to discuss this further.
If you need to change the meeting time, please reschedule on my calendar here [Insert link].
Talk soon,
[Sender's name]
Feel free to edit the template with some light personal banter or additional information pertinent to your persona. Just keep the email concise and end with a call to action for the prospect to follow up with you.
Follow up email after leaving a voicemail
If a prospect hasn't responded after leaving a voicemail, the following email can encourage them to rejoin the conversation. This email can also remind the prospect you called so you stay on their radar.
Subject: [Prospect's name], just tried calling you...
Hi [Prospect's name],
I just tried calling you about [reason for your call] and left a voicemail.
I will try to reach you again on [day and time you will call back] but feel free to call me back at [your phone number] between [your working days/ and timezone]. Alternatively, you can reply to this email.
If you'd like to schedule a time to chat via video, I can send you an invite for [window of dates and times]. Alternatively you can schedule a time in my calendar here [Insert link] if that's easier.
Looking forward to catching up.
Talk soon,
[Sender's name]
Follow up email offering a gift: after no response
When a prospect does not respond, sometimes following up with a gift or incentive can recapture their attention. Just make sure the gift meets their needs and will add value to their professional life.
Subject: [Prospect's name], a special gift for you
Hi [Prospect's name],
I sent an email earlier this week sharing some information on how [your company name] can help [prospect's company name] with [prospect's challenge or pain point].
I'd love to offer you a gift to help you make a more informed decision. You can try out [your product] free for [time duration] and get access to all of our premium features such as [product features] during your trial. Just [provide access instructions], and you will get access right away.
We'd also love to hear how your trial was. And if you need anything else at all, please just reach out.
Thanks,
[Sender's name]
This email offers a free product trial, but you can also give away free products, reports, training, etc. Provide clear access instructions to the prospect and prompt them to offer their feedback.
Following up to get a referral to speak to another team member
When you're sensing that your contact might not be the decision-maker or that more stakeholders are involved, this email can help you get referred to another contact who can continue the engagement.
Just be careful not to blame your contact for not referring you. This email can go very wrong if not worded correctly. Be kind and cordial and never make it seem like the prospect isn't significant enough to finalize the decision.
Subject: What do you think about this?
Hi [Prospect's name],
I sent you an email yesterday about [subject of the email], but I haven't heard back, so I was wondering if I had missed the mark somewhere.
If you're not the person to handle these matters, can you point me to someone you think I should be connected with?
I really appreciate your help.
Thanks,
[Sender's name]
The breakup email: no response after multiple emails
Though this email is called the "breakup" email, we don't like to say that you're breaking up with your client. You never want to break up with a client if there will be future interest. You're simply giving them an out if they don't want to be bothered anymore. This last email aims to be friendly and cordial and give prospects an easy way to opt out of your communications.
Subject: Still interested?
Hi [Prospect's name],
I wanted to reach out here one last time. When I didn't hear back after a few follow ups, I assumed that you're either super busy (which is often the case!) or don't want to hear from me (which is OK too!).
If you're not interested in what we discussed, let me know by responding with either A or B based on the prompts below. If you're not interested, that's no problem, I'll remove you from our email lists — but feel free to get in touch if anything changes in the future.
A - "I am super busy, but I'm still interested."
B - "Please discontinue your messaging; I'm not interested."
Thanks,
[Sender's name]
Fast and efficient email follow ups start with Superhuman
Superhuman makes email management seamless and puts you back in control of your inbox. Automation software like Superhuman also makes it easier to send and organize follow up emails for sales and speed up your workflow.

Superhuman features:
Email analytics/metrics: Discover how your recipient interacted with your email with open/read receipts with timing.


Automated follow ups: Schedule follow up emails to be sent out at specific dates, only if the prospect doesn't reply.


Send Later: Schedule emails (single or in batch) to send at specific times.


AI and social insights: Get personal details on contacts' characteristics (location, profile image, job role, etc.) and use this information to break the ice in your follow-up sales emails.


Instant Intro: Respond to introductions faster.


Snippets: Create templates you can quickly customize, send, and re-send.


Split Inbox: Declutter your inbox and prioritize the messages that matter the most.


And more!

Turn your inbox into your most effective productivity tool
Keyboard shortcuts, AI triage, automated follow ups, scheduled sends
Get Started with Superhuman