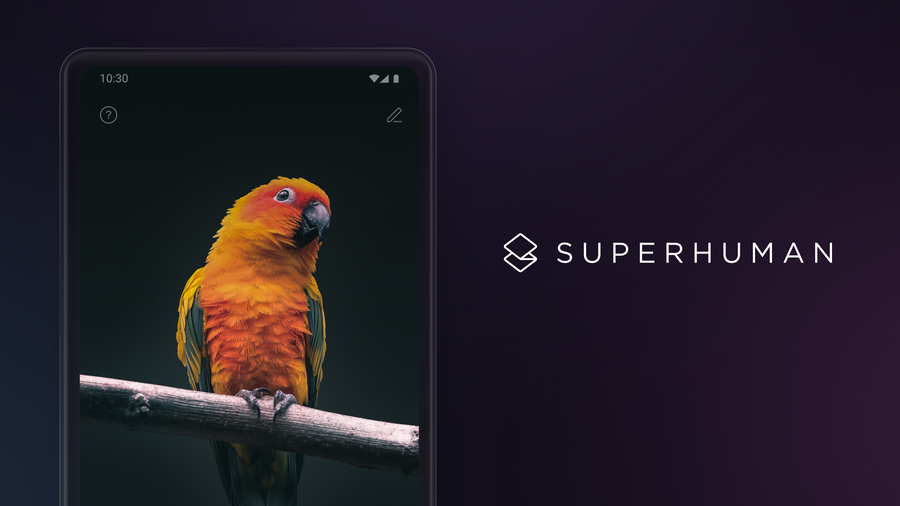 At Superhuman, we set out to build the fastest email experience ever made.
Our customers now get through their email twice as fast as before, reply 13 hours sooner, and save more than 4 hours every single week. Superhuman saves teams over 10 million hours every single year. Don't just take my word for it, see what folks say!
Today, I am thrilled to announce our most requested launch yet: Superhuman for Android.
Get the app
Superhuman works wherever you do
We've been working hard to bring Superhuman to professionals everywhere. We started with Gmail, on the web. We then added Superhuman for Mac, followed by Superhuman for iOS. Last year, we launched Superhuman for Outlook. Earlier this year, we launched Superhuman for Windows. With today's launch, Superhuman now works with Gmail on the web, Mac, Windows, iOS, as well as Android. Superhuman for Outlook works on the web, Mac, and iOS.
Let's take a closer look…
Love exploring new productivity apps and lately been using daily and loving @Superhuman. They just launched their email app on android and now covering Android, Chrome OS, Apple, and others. As one who tried Spark, Missive, .... there is no better app than SH to get to inbox 0.

— Isaac Katzav (@ikatzav) July 25, 2023
Insanely stoked for the @Superhuman Android app to launch! 🎉 I've been using and obsessing over it on the desktop for 4 years, and can finally can ditch Gmail on mobile. Loving features like "Remind me on desktop" to get to inbox 0 on mobile.
And a more in-depth writeup if you're not yet sold on Superhuman like we are: efficient.app/apps/superhuman

— Alex Bass (Efficient VC) (@alexhbass) July 29, 2023
Respond twice as fast to what matters most
We all get too much email. The urgent buries the important. We don't reply to our team or VIPs. And we miss notifications from tools like Google Docs. As a result, we lose opportunities, block our teams, and damage our reputations.
With Split Inbox, you can focus on what needs your attention. Split out emails from your team, your VIPs, or your most used tools — Google Docs, Notion, Asana — or anything else. Even when your inbox is overflowing, you'll respond fast where it matters most.
Follow up on time, every time
You're sending a crucial email: closing a deal, delegating a task, or landing a meeting. But people are busy — you might not hear back. So what do you do? You could painstakingly maintain a list or spreadsheet. Or you could somehow try to keep it all in your head.
Superhuman makes it fast and easy. When you send an email, just choose a time — for example, 2 days. If you don't hear back by then, we'll remind you to follow up. You'll follow up on time, every time.
Automate phrases and entire emails
No matter how fast we are, we all hit the same limit: the sheer time it takes to type. With Snippets, you can automate typing and push past this limit. Insert phrases, paragraphs, or whole emails. You can even include attachments, add people to CC, or BCC internal systems.
Get the app
Building Superhuman for Android
Our iOS app is very powerful and extremely fast, but we could not simply port it to Android. iOS and Android are markedly different, across everything from performance characteristics, through user interaction conventions, to the visual design language itself. And whilst there are a dozen different iOS devices, there are many thousands of different Android devices.
We therefore rebuilt Superhuman from the ground up. It takes full advantage of the Android operating system, with a look and feel that is unquestionably native. Superhuman is now the fastest email experience on Android.
Here's what our customers have to say:
"The speed of it is great"
"It's much more responsive than Gmail"
"Very snappy, always feels very fast"
"I loved the way you switch from one account to another account — that's fantastic — with Gmail you have to go up and swipe the badge and it's a little counter-intuitive"
"This app is lightning fast and it allows me to zoom through my inbox. The snippet feature to prefill emails that I use over and over again is a life saver. I love how quick it easy to switch between different emails."
"No one gets even close to the speed of Superhuman. I go through my email in seconds, only important email is in the important tab, incredible and simple integration with gmail (yes with gmail labels!!!), app for every platform (yes including chrome OS), fastest support in the industry and cutting edge features. Every time I use it, I always say it is so simple yet amazing!! download try it, you will never look back!!"
To get going today, sign up here!
Over the coming months, we will bring more of our signature Superhuman features to Android, starting with Read Statuses, Calendar, and Multi-select. If there is an Android feature you'd like to see us build, please just let us know at hello@superhuman.com 🙏
Onwards 🚀
Rahul