The whisky expert optimizing his productivity to serve a global clientele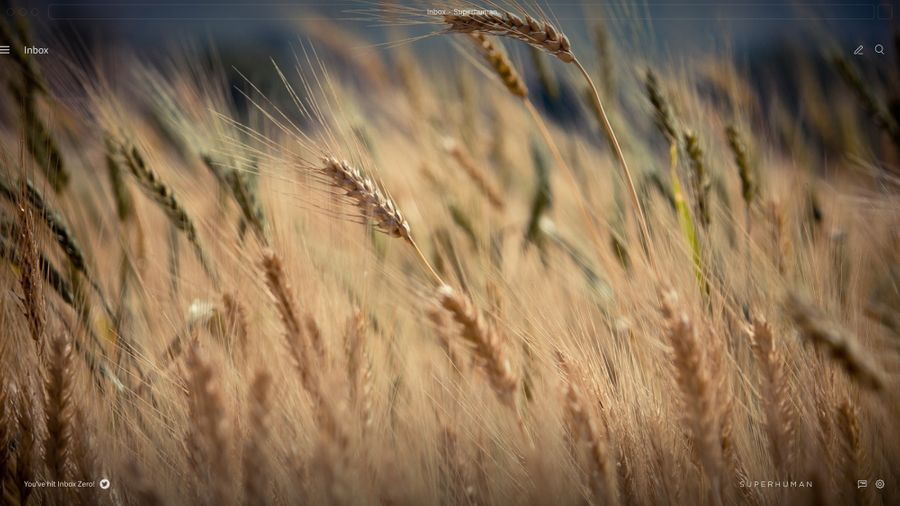 Blair Bowman is a whisky consultant and broker — and he's traveled the world, sourcing rare casks and serving drams to ambassadors, royals, and Academy Award winners. This is how Blair optimizes his workflow with Superhuman…  
I do have to pinch myself sometimes. I've spent over a decade in the global whisky industry. My work involves the nosing and tasting of cask samples to approve for bottling or purchase.
Pre-pandemic, I was travelling the world, hosting events with royals and all sorts of amazing, fascinating people — and getting paid to drink whisky at the same time!
Get started with Superhuman
Every day, there's something exciting and unusual that appears in my inbox. But I used to neglect it — like an ostrich, putting my head in the sand when it gets too much.
Restoring order to a chaotic inbox
I've always been one of those people who is looking for new ways to improve their efficiency. Years ago, I got really into the Pomodoro Technique. Historically I've had a full suite of productivity tools, and it's just never stuck. Literally, my only paid-for tool is Superhuman.
Fortunately, I've got a PA who can assist with checking emails. But even so, I have gone through phases where I've turned my out-of-office on permanently to say: "I'm really busy, I'm sorry, I just have to focus on these projects at the moment". And I've rarely had to do that since getting Superhuman.
"Replying with Superhuman's customizable email templates saves a lot of time."
I signed up for Superhuman in July 2019, and my onboarding was scheduled super quickly. Just to have someone physically walk me through my inbox and create the setup bespoke was very helpful. Had I just been given an access link, I probably wouldn't have understood half of Superhuman's features.
Receiving messages to drill in Superhuman's keyboard shortcuts helped too. Now the shortcuts are a doddle, and I use them intuitively.
The power of personal connections
I'm very fortunate that opportunities emerge organically — I get a lot of unsolicited messages from potential clients. Before I can start the sales process, I need to find out more about them. And a lot of people ask me similar questions about casks.
Replying with Superhuman's customizable email templates, called Snippets, saves me a lot of time. I've refined my Snippets over time; the fact that you can add attachments, CC and BCC people, is very, very helpful.
Something I've always loved is being able to connect people. I was in Colorado visiting a distillery, and the guy there wanted to make connections with distilleries back in Scotland. The week that I got back to Scotland, I had coffee with someone who owns a new distillery, who wanted to do more apprenticeship training for his distillers. So I put them together.
They now have an exchange program, and that was purely done through email. I love that I've got a Snippet ready to go, helping me to connect people.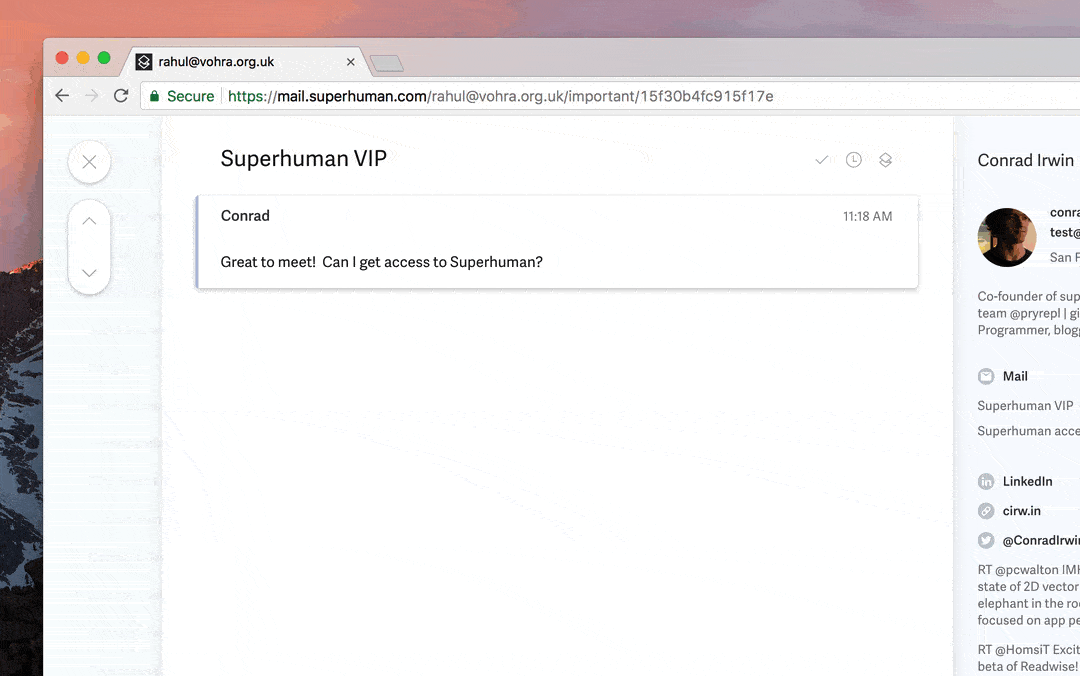 Serving a global whisky clientele with Superhuman
Superhuman has so many features that are really handy for dealing with clients around the world. For example, I can schedule a send at whatever time I want, and I can do this in any time zone like Tokyo or New York. This means that I can get in their inbox when they work, even if I'm asleep!
For a while, I didn't use Split Inbox — Superhuman's automatic triage that groups emails into different streams. But over the last 18 months, I've taken on VIP clients that I want to be able to service as best as I can. Having them pop up in a separate stream is really, really helpful, so I get an extra push to get back to them quickly.

Friends sometimes ask why I would pay for email. But what I'm paying for is saving significant amounts of time. If I can spend less time firefighting my inbox every day, then that is worth every penny to me.
Want to dramatically speed up your inbox? Join Superhuman!