How top companies are handling virtual wellness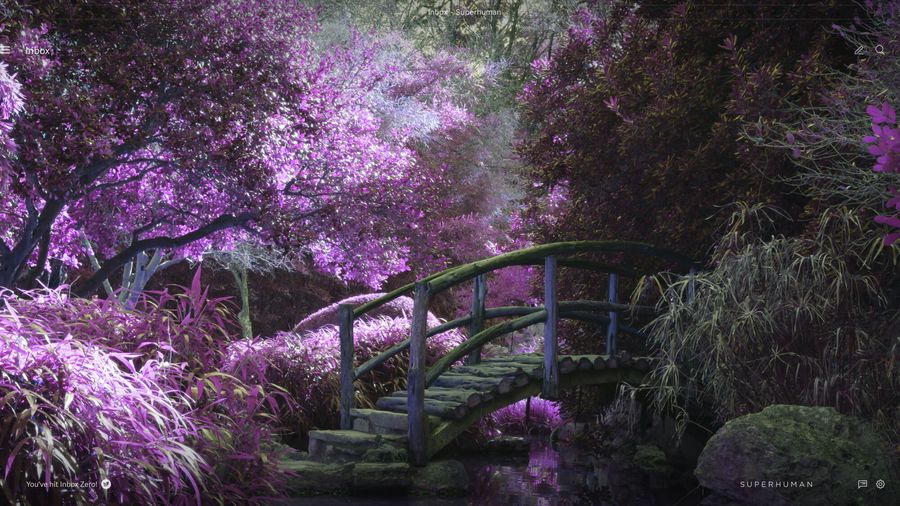 Many of us are working from home… our productivity is increasing, and we're enjoying the flexibility.
But there are still challenges to overcome. Though job satisfaction has risen with flexible working schedules, working remotely can make it harder for companies to recognize when employees struggle or feel isolated. Digital fatigue and mental overload are easy to hide behind a computer screen when you're not interacting face-to-face with your team.
How do you maintain well-being and recognize potential problems with your remote workforce? How can you ensure your employees have a positive relationship with the technology needed to do their work? Let's talk about how to promote virtual wellness, and look at top companies that are getting it right.
Why virtual wellness programs are critical to employee happiness and productivity
It's 10 PM, and you can't stop wondering if your colleague responded to your email about that time-sensitive project. A quick peek won't hurt, right? One hour later, you're hyped up and staring down a night of insomnia because you can't get work off your mind.
Does this scenario sound familiar?
Unfortunately, it's all too common. Forty-three percent of US workers who check their work e-mails outside their regular work hours have struggled with this problem. That could be why 69% of US employees are experiencing burnout symptoms while working from home.
However, most people still love the flexibility and freedom remote work gives them. Working from home can be a rewarding experience, but with this freedom comes the potential for additional stress and distractions.
Virtual wellness activities and programs can help your remote workforce stay productive and balance their work and personal lives.
What is virtual wellness?
There's a misconception that wellness programs are nothing more than an occasional spa day, or an annual weekend retreat. But with the rise of remote and hybrid work environments, digital wellness programs have become essential to boost employee morale and ensure employees maintain a positive relationship with technology.
Wellness programs for remote employees focus on the following:
Connection and purpose
Productivity
Motivation
Overall happiness with work life
A sense of belonging
Personal fulfillment and growth
Work/life balance
Your wellness programs should contribute to one or more of the above, and directly influence your employees' lives in a positive way. The goal is to keep your remote employees connected, fulfilled, and achieving their full potential.
Virtual wellness has multiple applications depending on the individual and the environment.
In schools, virtual wellness programs help students maintain a positive self-image. They ensure students stay safe from campus harassment stemming from negative social conversations.
For others, and these programs can help combat more severe issues such as Internet Addiction Disorder (IAD). For distributed companies and organizations, they influence employees' physical and mental health and help them stay grounded and connected.
Let's look at seven ways top companies successfully manage virtual wellness programs for their remote or hybrid workforce.
Turn your inbox into your most effective productivity tool
Keyboard shortcuts, AI triage, automated follow ups, scheduled sends
Get Started with Superhuman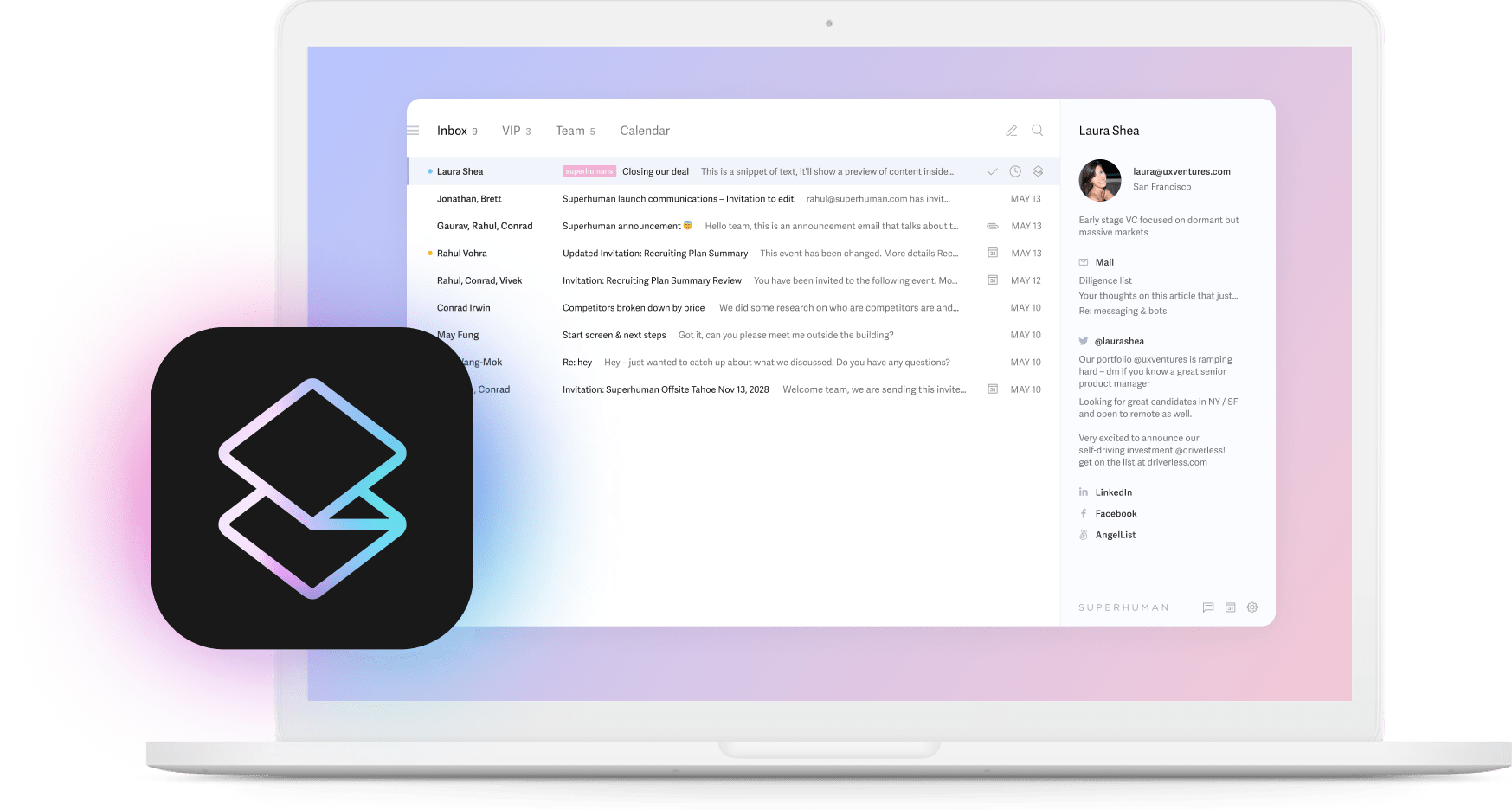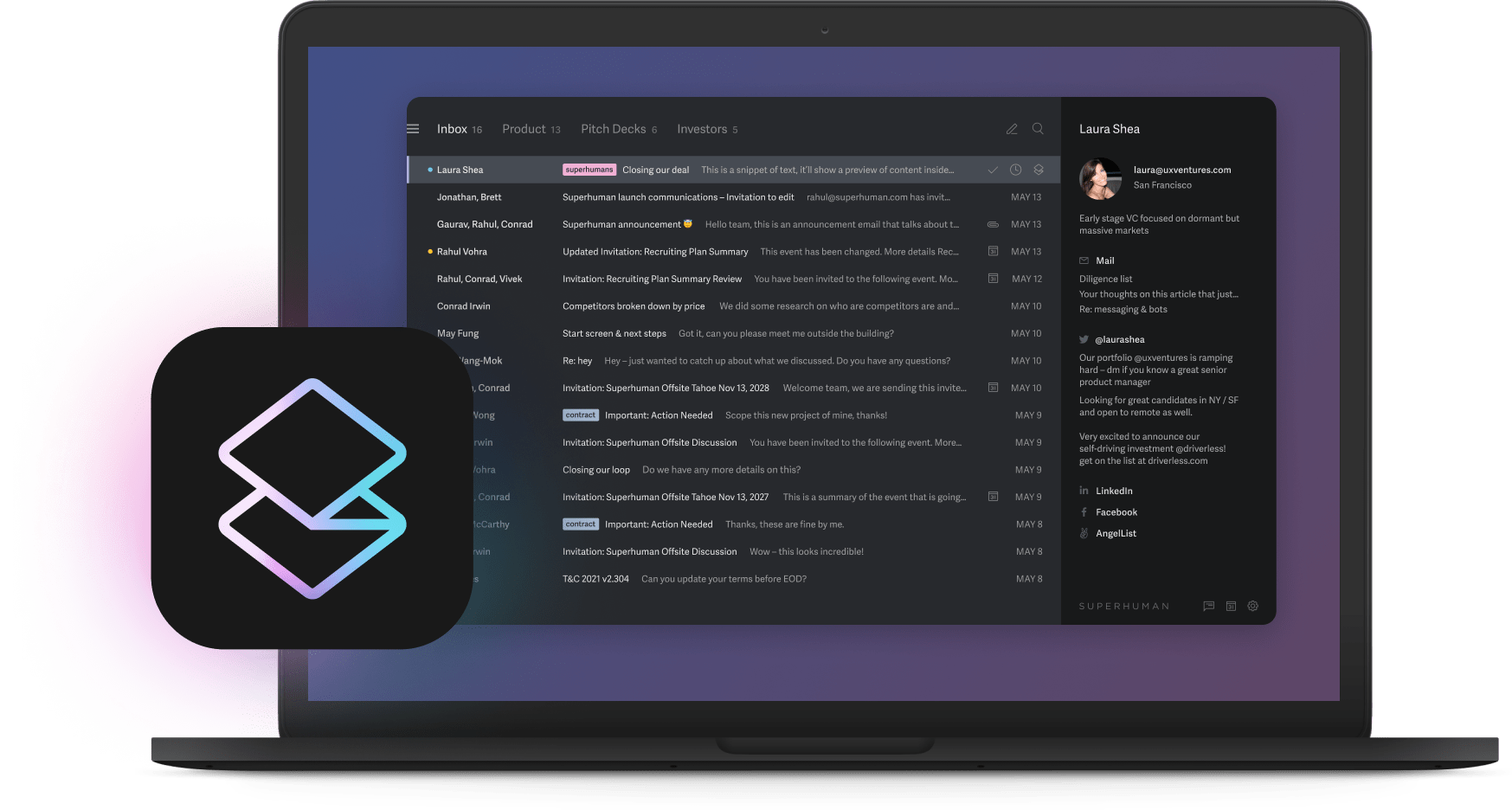 7 ways top companies manage virtual wellness
Enact flexible schedules and work locations
HubSpot is a marketing automation software company founded in 2006. Employees can work remotely at home, in a flex space (coworking), or in the office.
HubSpot believes in reducing friction in the workplace, which means they don't care where you work. The company trusts employees to choose the schedule and work location that caters to their productivity, work/life balance, and happiness.
HubSpot believes parents should not have to leave the house before their kids get to school, or struggle through hours of traffic only to arrive at work frazzled and stressed. Instead, parents can attend to their children without fearing repercussions. Fatigued team members can avoid dragging themselves into an office when they would rather work from their couch and get some needed rest.
Employees know what it takes to keep themselves mentally happy and well, and HubSpot allows them to work how they want, when they want.
Provide ample time off and breaks from technology
Digital wellness means having a healthy relationship with technology, and knowing when to give yourself a break. Many distributed companies allow their workforce to take time off when they feel necessary, and even make time off mandatory.
The non-profit organization Ghost closes the office on the last Friday of each month, giving employees a three-day weekend. The company also offers unlimited paid vacation, paid parental leave, and two paid weeks off during the holidays.
In May 2020, Buffer introduced the four-day workweek to help employees navigate the pandemic. Team members love the flexibility and autonomy the four-day workweek provides, and they still feel just as productive as when they were working five days — and are happier overall.
A distributed organization since 2011, the automation software company Zapier encourages its team members ("Zapiens") to take at least two to three weeks off a year. Most take four to five weeks off, plus sick time as needed.
Give video chat a break
Face-to-face time is essential for remote and hybrid teams, but your team might be feeling fatigued with multiple video calls daily. Having to be "on" for every video call can be exhausting for remote employees who are conducting their entire day online.
Approximating the in-office experience is tough without video communication tools, but engaging today's virtual employees requires creativity and intention. A connection can happen away from Zoom or Google Meet using other communication tools.
For example, HubSpot created a Slack channel dedicated to its HEART Week and encouraged employees to share stories of how employees, customers, and managers have displayed HEART (Humble, Empathetic, Adaptable, Remarkable, Transparent). This exercise connected people, and for HubSpot, it reminded them of what their culture focuses on  — the people.
Abolish meeting fatigue
Ask yourself: which team meetings do you actually need, and which are counterproductive and rob productivity?
Meeting fatigue is common, especially among remote teams. Excessive meetings can hinder employee wellness and be counterproductive to your company's goals.
Unnecessary meetings decrease productivity (due to context switching), stifle creativity (interruptions can disrupt creative flow), and build tension (employees feel frustrated when taken away from meaningful work).
(Our article on team meetings covers when to meet and which conversations to leave to email or chat).
To remedy meeting fatigue, Ghost offers meeting-free focus time and prefers that most team members only have one or two video calls a week. Ghost wants to focus on open calendars so employees have plenty of time for creative work.
Here at Superhuman, we have "Focus Tuesdays", which we designate as "no meeting" days to keep team members focused and productive!
Offer virtual wellness activities
A little fun and a lot of heart go a long way in keeping employees engaged and happy. Below are some virtual wellness ideas to get your creative juices flowing:
Digital morning coffee chats (bring your favorite mug)
Pet time (show off your furry friends)
External speakers for wellness talks
Meditation and yoga sessions
Stipends for wellness activities and classes in employees' communities (yoga classes, fitness classes, life coaching)
Accountability partners to help employees reach personal and work goals
Virtual fitness classes
Virtual coaching classes on preferred topics (cooking, drawing, knitting)
Stipends for local meetups (book club, dinners, cafe chats, bike rentals)
Virtual team-building activities (virtual lunch, virtual yoga, training seminars)
Food perks (here at Superhuman, every employee is given a FuelUp allowance each month which they can use towards groceries or takeout)
Survey your employees
One of the reasons why distributed companies thrive is they listen to their team members. Anonymous surveys and one-on-one private chats will give your employees the platform to voice their concerns. Use their feedback to build a wellness program that fits your unique culture.
Take Buffer, which has been fully remote since 2010. Buffer credits its remote work success to its ability to listen to employees, and adapt to their needs.
For example, Buffer started Masterminds sessions as a digital wellness initiative, but soon realized after listening to employees that the sessions didn't have the intended effect. Buffer recreated the sessions into Masterminds 2.0 and pivoted based on employee feedback. The initiative is now a huge success and well-loved by employees.
Provide happiness and wellness tools
How do you keep employees happy, healthy, and productive? The right tools are essential to reduce burnout and digital fatigue.
Communication software company RingCentral went fully remote after the pandemic. The company has since returned to the office but still provides on-site, remote, and hybrid work options.
RingCentral noticed a boost in productivity from its remote workforce; however, it also recognized that employees craved additional support to remain happy and productive. Employees needed tools to balance work and life, which is more difficult when working remotely.
RingCentral uses the following tools:
Headspace: a guided meditation app to help users stay calm and focused.
TaskHuman: provides 1:1 coaching from specialists with skills in more than 1,000 lifestyle disciplines, including nutrition, cooking, yoga, pet training, and more. (Superhuman also provides this tool, which scores high marks amongst employees.)
PerkSpot: provides companies with the ability to offer employees discounts and rewards programs. RingCentral uses PerkSpot to provide employees with pet insurance.
What other tools can help your employees with virtual wellness? Here are some recommendations:
Calm: a Superhuman recommendation offered to our employees to help improve focus and reduce stress and anxiety.
f.lux: adjust your monitor's brightness throughout the day to match your body's natural rhythms.
Tango Card: get employees engaged with gifts, rewards, and incentives that focus on employee wellness initiatives. Zapier uses Tango Card to give employees premium Spotify, iTunes, or Google Play credits so they can listen to music during their workday.
Officevibe: allows employees to share how they feel while remaining anonymous. It provides a safe space where employees can offer honest feedback.
Dewo: acts as a "deep work" assistant, helping users focus and increase productivity.
Encourage virtual wellness with the fastest email experience in the world
It's common for remote workers to receive hundreds or more emails daily, which is distracting and contributes to a cluttered inbox.
With Superhuman, automate email management while you sleep and never miss another critical email. Superhuman helps you stay productive so you can maintain a work-life balance and focus on what really matters. You and your remote team will move faster and feel lighter as email management becomes an easy and rewarding experience.
One of our favorite wellness features Superhuman offers is the stunning imagery that surprises you once you hit Inbox Zero!
And it's not hard to reach Inbox Zero with Superhuman. More than half of Superhuman's customers hit Inbox Zero within four hours of starting.
Check out Superhuman and learn about our zen-like platform that allows your team to blaze through emails, renew your focus, and banish email anxiety and chaos.
Superhuman redefines the way teams email
Superhuman is the fastest email experience ever made, and it will save your team hours every week
TRY SUPERHUMAN FOR BUSINESS