9 best to do apps (favorite tools of leaders)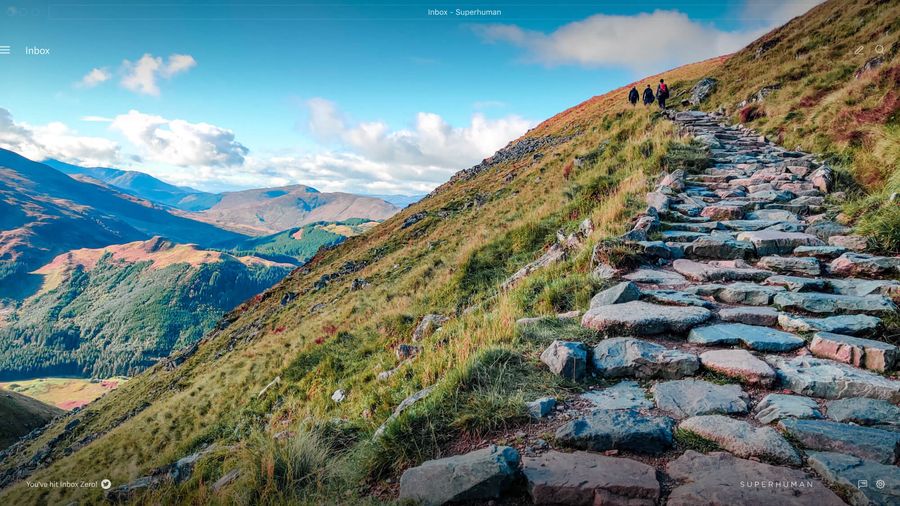 The to-do list is the original task manager. Before we had tools like Asana or Trello — or even computers and smartphones — we had to-do lists.
That's why so many of us still gravitate toward simple lists of our tasks and projects, even though more feature-heavy productivity tools now exist. There's just something to be said for the satisfying feeling of getting a task done and crossing it off a list.
So if you're looking for the best to-do apps — the ones that bring the humble to-do list into the age of modern productivity apps — this article is for you. Read on to learn what to look for in a to-do app, as well as our recommendations for the best to-do apps available today.
What makes a to-do app great?
To-do lists are one of those things that everyone does a little differently. But when we chose the to-do apps on this list, we looked for a few features that we think make an app stand out from the seemingly endless options that exist:
Fast and easy to add and organize tasks. It shouldn't take more than a few taps to create a new task, edit it, or categorize it.
Multiple ways to organize tasks. You should be able to create different lists, or organize your tasks into projects. You should also be able to tag them and sort them by due date and other criteria.
Customizable due date notifications. We looked for apps that offer great reminder systems, and (most importantly) extremely customizable notification settings. You should be in complete control over any notifications you get from your to-do app.
Delightful design. We think the best apps and tools are delightful to use and beautiful. We looked for clean, easy-to-navigate interfaces and any design features that made an app particularly delightful to build into your daily workflow. Extra points went to apps with customizable interfaces, like the option to view your projects as Kanban boards or to see your to-do list in a calendar view.
Easy data syncing. Looking for the best to-do apps? These 9 apps elevate your to-do list, turning it into a powerhouse productivity tool.
In addition to the above must-have functionality, some of these apps offer additional features and tools, from collaboration features to note-taking to time tracking. These features go beyond a simple to-do list, but they might be just what you're looking for. That's the last thing to keep in mind — that everyone has different wants and needs, and the best-fit app for you is the one that offers all the features you need and fits seamlessly into your workflow.
With that in mind, here they are: the nine best to-do apps that we love to use.
The 9 best to-do list apps that leaders love
These are the to-do list apps that offer exactly what we need from a to-do list app (plus some extra features that may offer added value for what you need).
Todoist: the most powerful all-around to-do list app
There's a reason Todoist appears on just about every list of the best productivity tools: it offers the perfect balance of power and simplicity.
Todoist uses natural language processing to make it easy to add tasks (if you type "finish project proposal by Monday," it will add a task to "finish project proposal" with a due date on Monday). New tasks can be left in your inbox or added to a specific project, and premium users have even more options for adding custom filters and labels to keep their lists organized.
Todoist is easy to learn and use, while still offering powerful features to help you stay organized (and even some basic collaboration features). You can create your own projects from scratch, or get started right away with pre-made templates. You can set tasks to be one-time, or add recurring tasks. You can customize your workflow and interface (like a new option to view projects as Kanban boards). Todoist also integrates with many other tools, including Zapier, IFTTT, and Google Drive.
Todoist is free with premium plans available. It can be used on Windows, MacOS, Android, iOS, and the web.
TickTick: the best to-do list app for Getting Things Done

Those who already love the Getting Things Done (GTD) method, a framework for time management created by productivity expert David Allen, will love TickTick.
TickTick makes it easy to add and organize tasks to your projects and to-do lists. It offers natural language processing similar to Todoist, plus universal keyboard shortcuts for desktop versions and pinned widgets for mobile app users, so you can add or edit tasks quickly and get back to your work. Tasks can have subtasks, and can be organized by lists, tags, or due dates.
TickTick offers apps for both MacOS and Windows devices, with differences that are intuitive to users of each ecosystem, making the app feel native. That makes it easy to learn and use, and makes the design feel made for your device.
But what helps set TickTick apart is its built-in Pomodoro timer (complete with white noise options), so you can add tasks to your to-do list, then get right down to checking them off.
TickTick is free with pro plans available. It can be used on MacOS, Windows, Android, iPhone, iPad, and the web. There are also browser extensions available for Chrome and Firefox.
Any.do: the best to-do list app for time blocking

If you need a nice, happy medium between a simple to-do list and a task management app, Any.do might just hit the mark for you. It offers easy-to-use apps that make it fast and simple to add tasks to your list, organize them, and set due dates. But what really sets Any.do apart is its "Plan My Day" feature, which uses time blocking to schedule each item on your to-do list into your day.
Combine that with handy location-based reminders, plus easy integration with popular calendar apps (like Outlook and Google Calendar), and Any.do is the best to-do list app for people who might have a tendency to add tasks to a to-do list and then forget about them.
Any.do also has one of the most beautiful and intuitive user interfaces on this list, with drag-and-drop organization, and the ability to swipe to mark a task complete, shake your phone to delete a task, and use voice commands to add new tasks.
Any.do offers a free version and premium upgrades. It's available on Android, iOS, and a web app, but does not currently offer desktop versions.
OmniFocus: the best to-do list app for customizing your workflow

OmniFocus is another to-do list app that's created with features meant for GTD method users. But this powerful app is also incredibly customizable, meaning you can create a task management workflow to fit just about any framework or organizational system you use.
OmniFocus offers three different project types, six main views, organization by due date, projects, or tags, and even more features — like customizable views if you use the Pro version.
While OmniFocus isn't as straightforward or intuitive as many of the other apps on this list, that's kind of the point — this is the app for those who are looking for a more complex and robust set of features, who want a to-do list app that has every kind of functionality they can imagine so they can mold it to suit their exact needs.
That customization does come at a cost, though — Omnifocus is one of the pricier options on this list, starting at $49.99 for a one-time purchase, with Pro plans starting at $99.99 per year. And OmniFocus is unfortunately only available for Apple users, with syncing across MacOS, iPhone, iPad, and Apple Watch.
Habitica: the best to-do list app for gamifying your productivity

Habitica is more of a habit builder than a project management tool or a to-do list app. But it still offers to-do list features — and might be just the app you need if you struggle to find motivation to check tasks off your list after you add them.
Habitica (formerly called HabitRPG) uses principles of game design to motivate you to accomplish the tasks on your list. Inside the app, you have a character who levels up as you accomplish your goals, and sustains damage when you don't. By completing tasks and building habits, you earn in-game currency that you can use to buy weapons and clothing for your character, or to trade for real-life rewards, like snacks.
Habitica is even more effective when you use it with friends. You can work together to defeat bosses by achieving individual or team goals, and when you fail to get your work done, it causes your friends to take on damage. Is there anything more motivating than that?
Habitica has a robust free plan, as well as premium offerings. It's available on Android, iPhone, iPad, and as a web app.
Microsoft To-Do: the best to-do list app for Microsoft power users

For anyone who used Wunderlist in the past, Microsoft To-Do should feel very familiar. Microsoft purchased Wunderlist in 2015, then set out to create its own to-do list app. This is the result, and while it has the same clean, user-friendly interface and flexible customizability as Wunderlist, Microsoft To-Do has even more to offer.
The main draw for this app is how completely and seamlessly it integrates with the entire catalog of other Microsoft products. If you're already a Microsoft power user, you'll likely find yourself drawn to this app and the way it combines your task lists with your calendar and email inbox. For example, you can easily view your to-do lists from Outlook, or use Cortana or the Start menu to add new tasks.
What makes Microsoft To-Do even more appealing is that it's completely free to use. It's available on Android and Windows, as well as iPhone, iPad, and as a web app.
Google Tasks: the best to-do list app for Google power users

If you spend more time in the Google ecosystem than Microsoft, then Google Tasks might be the to-do list app that makes the most sense for you. Keep track of important tasks, create checklists, set reminders, and more — but most important, Google Tasks lets you do it all from right inside your Gmail inbox or Google Calendar, so you never have to switch between windows or apps.
Google Tasks also has a dedicated mobile app with all the same inbox and calendar integration. To-do lists sync seamlessly across any device you use to sign in to your Google account. You can drag emails into your task list to turn them into to-do items. You can see your tasks on your calendar. The seamlessness with which all of Google's products integrate with one another is a major selling point here, and is sure to appeal to those who already spend much of their workday in Google Workspace apps.
Google Tasks is free, and available as a web app or dedicated app for Android, iPhone, and iPad.
Google Keep: the best to-do list app for keeping things simple

If all you're looking for is a simple, straightforward to-do list app, Google Keep might be the one for you. It's similar to a basic note-taking app (like the ones that come as native apps on just about all smartphones), but with a few added features that make it stand out from similar options (like Apple's Notes app).
For one, Google Keep allows you to format your to-do lists with just a few taps. Create color-coded tabs, add check boxes, save articles (with headlines and images automatically populated), and more. Then, save all your lists in a collapsable menu, or pin certain items for fast, easy access later.
If you have a Gmail account, Google Keep will sync your notes across every device you use Google on. You can even add collaborators and share your notes and lists with team members.
Google Keep is free, and available on iOS, Android, and PC.
Remember The Milk: the best to-do list app for setting reminders

Remember The Milk might sound like a to-do list app best suited for your grocery list. But it actually offers handy features for productivity (both at work and in your personal life).
Remember The Milk makes it fast and easy to add new tasks to your to-do lists, with one standout feature being its Smart Add functionality. With this, you can skip the data entry and add tasks as efficiently as possible so you can get back to the important part: checking items off your list.
But perhaps the most appealing part of Remember The Milk is its notification system. This app is designed to help you remember everything on your list, with robust and customizable notification settings to help ensure you get the reminders you need, both when and where you need them. You can set up custom alerts that come as push notifications, emails, text messages, or even tweets — ensuring that you never miss an important event or deadline.
Remember The Milk has a free plan as well as premium offerings. It's available on both Apple and Android devices.
Never miss an important to-do in your inbox again
You may have never thought of your inbox as a to-do list. But when you take this approach — archiving emails when "done" instead of letting them pile up — you move faster, are more productive, and create a less stressful relationship with email.
Superhuman's product philosophy espouses exactly that, helping you get through your inbox twice as fast.
With Superhuman, Split Inbox automatically sorts messages so you know exactly which ones are urgent, which ones require action from you, and which ones can wait — so you never miss an important message again.
That's just one feature that makes Superhuman the fastest, most powerful email experience on Earth. Want to learn more ways you can unlock your inbox's productivity potential? Sign up today.
Turn your inbox into your most effective productivity tool
Keyboard shortcuts, AI triage, automated follow ups, scheduled sends
Get Started with Superhuman