How Superhuman eliminates email anxiety for Deel's global team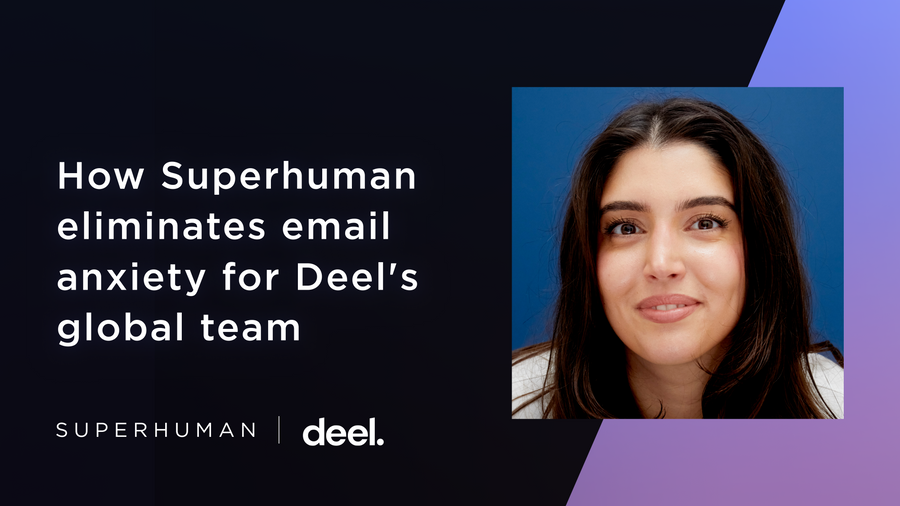 Meet Meltem Kuran. As Head of Growth at Deel — an organization dedicated to helping businesses hire internationally with confidence — she leads a global team that relies on email for asynchronous communication. And while it's an essential part of their processes, it has also been a major source of anxiety.
We've all experienced that sinking feeling: we've forgotten to respond to an important email because it's buried somewhere in our inbox. With members scattered across the globe, the feeling was ever-present for Meltem's team. Each team member started their day with up to a hundred emails waiting in their inbox, many from colleagues in different time zones, creating anxiety and the feeling of needing to be "always on" in order to respond promptly.
Enter Superhuman, the fastest email experience ever made. With Superhuman, Meltem found the customization and functionality she needed to unblock her team and eliminate email anxiety.
"Superhuman allows them to save time that they would've used fishing for emails or trying to respond to people, and instead focus on things that are going to move the needle forward for us." Meltem says. With features like Remind Me, team members can hide emails from their inbox and have them returned during working hours, ensuring they're responsive without sacrificing their downtime.
"Allowing that email to bounce back to you …ensures that we are responsive and that we don't forget when we need to follow up with people that are in different time zones."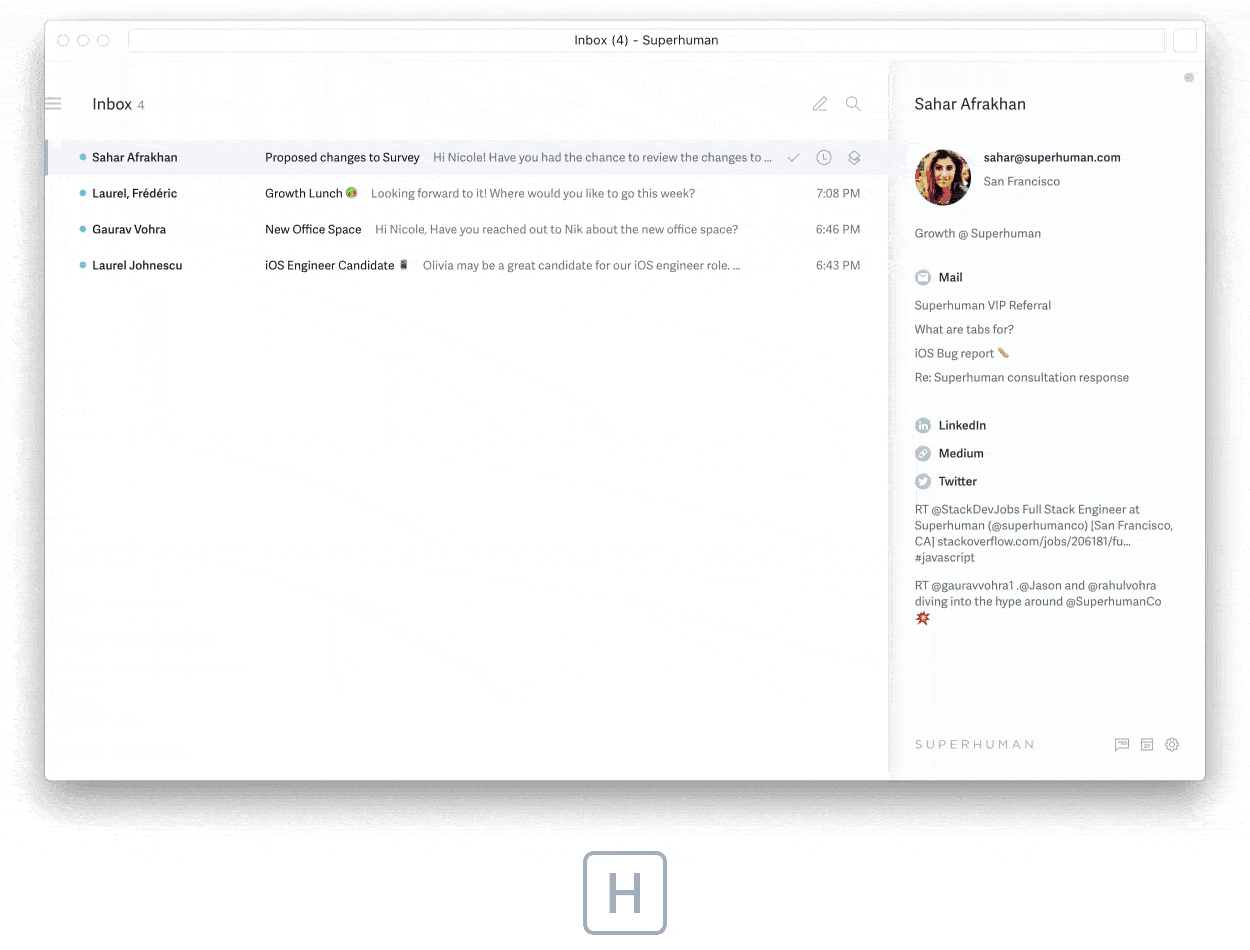 Not only is Meltem's team scattered across the globe, but across many projects. This can make it very hard to find focus when they're responding to a series of messages from unrelated tasks.
That's why Meltem loves the Split Inbox feature in Superhuman. It allows her to sort messages into different categories, customized to her preferences, so she can prioritize the most relevant emails. With a custom split dedicated to tasks like hiring, Meltem reduces the time it takes to review candidates by actioning them together at the same time, rather than splitting her focus between multiple tasks. As she describes it, "Split inboxes are a lifesaver."
Meltem is able to go even faster by stacking her process with features like Snippets. — email templates you write once, and then use over and over, effortlessly tailoring them for every recipient.
"By stringing together a series of features, we were really able to change how we engage with our prospective candidates... Our team stays on top of all the people they need to talk to, reviews all of their case studies, and provides feedback in a timely manner," Meltem explains.
Since onboarding with Superhuman 18 months ago, Meltem reports that responsiveness has significantly increased, and the tool has become an essential part of their tech stack moving forward.
"As soon as someone starts at Deel, they're given a laptop, onboarded to Superhuman, along with other key tools that we use and released into the Deel universe to do their best work."
By signing up for Superhuman, you too can eliminate email anxiety for your team. You and your team will breeze through email twice as fast, saving at least three hours a week.