3 ways to improve sales email results with Superhuman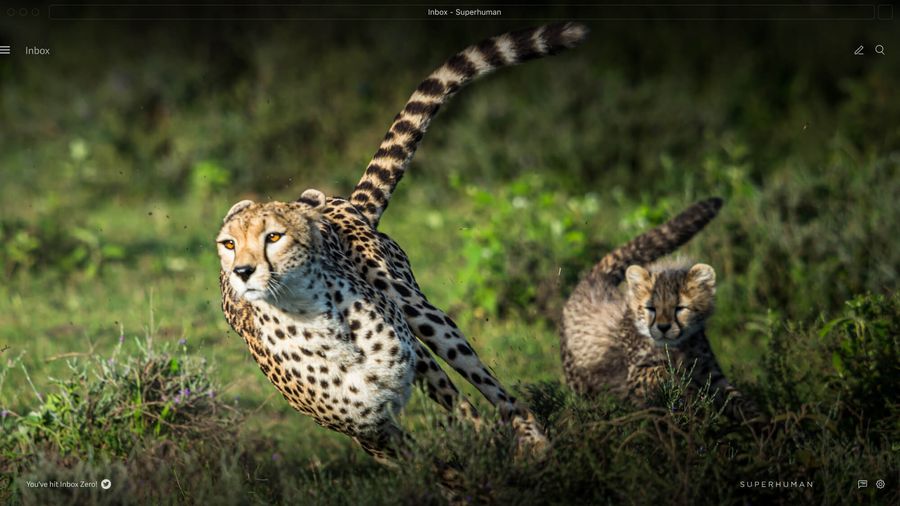 Email is an integral part of any sales process. And with 8 out of 10 buyers citing email as their preferred method of communication, it remains one of the best ways to reach prospects and close deals. But, not all emails — or email tools — are created equal.
While there's no shortcut for diligent prospecting and a deep understanding of your target buyer, the right email tool for the job can give you a clear competitive advantage. When you consider that the average salesperson spends 13 hours per week on email, it's not hard to imagine that email tools designed to help you work faster can dramatically improve your sales results.
Enter Superhuman. Built to work with Gmail and Outlook, Superhuman is blazingly fast email for high performing sales teams.
Teams who use Superhuman spend half the time in their inbox, respond to twice the number of emails and save four hours or more every week. That's over a month per year of time back to close more deals and exceed your revenue targets.
Here's how you can get more potential customers to open, read, and respond to your prospecting emails with Superhuman.
1. Know your audience
Avoid sending generic emails that can be easily ignored. Instead, personalize content based on your previous interactions with the recipient, insights from your research, or data from your CRM. For example, you might mention some industry news or a trigger event (e.g., they clicked on a link to a blog post) to add relevance and timeliness to your message.
However, no matter how compelling your email is, if it lands in your reader's inbox at the wrong time, it'll fall flat. Increase your chances of a reply by scheduling your email send time when your prospects are most likely to be checking their email.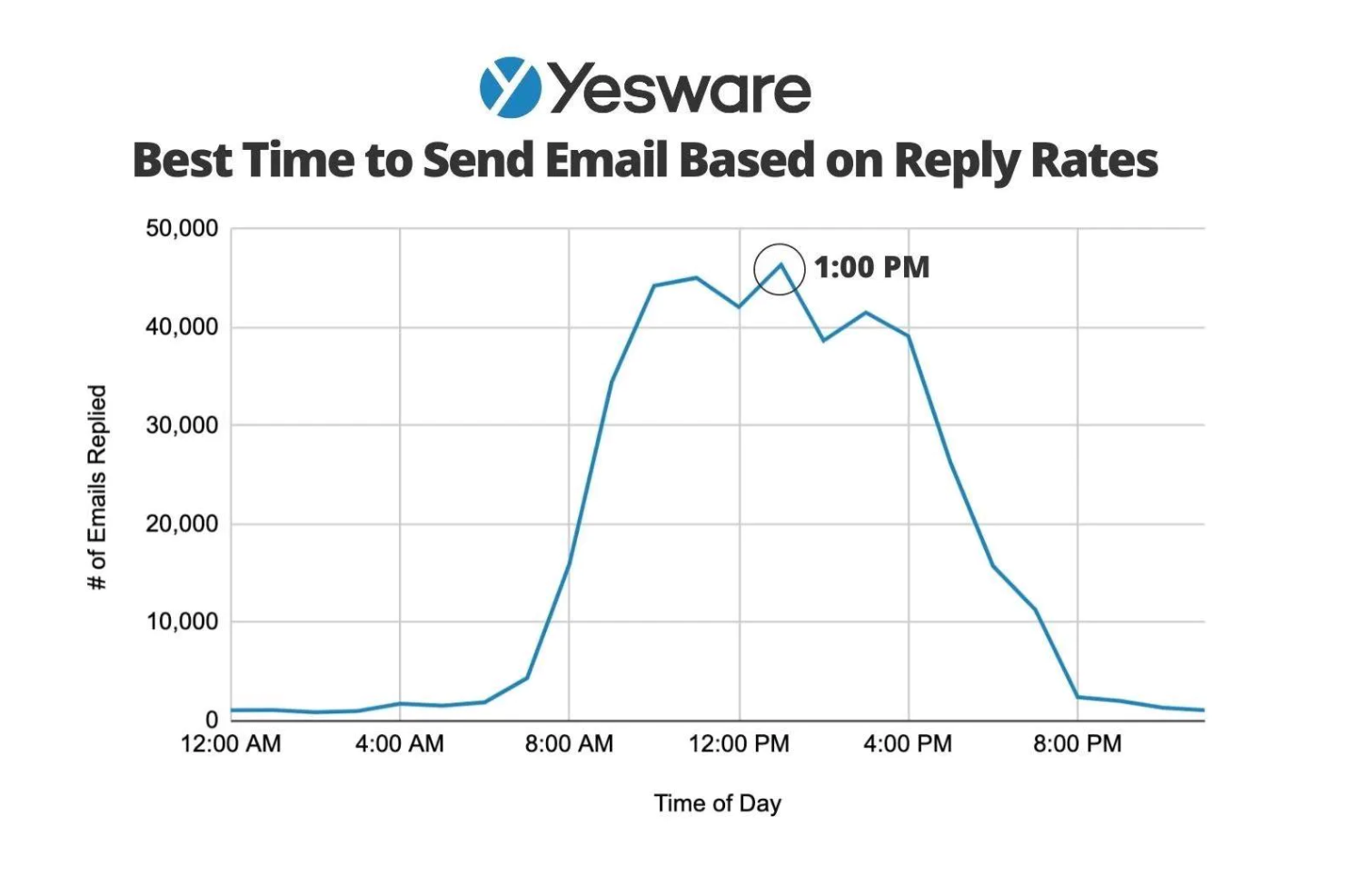 According to a study conducted by Yesware, the best time to send cold emails is between 1 and 4 pm. 1 pm falls directly after lunch breaks, so people are probably checking their inboxes when they log in again. Similarly, 4 pm falls during a mid-day "break" or closer to when people are clocking off and taking a quick look at their inboxes.
But, be sure to pay attention to your email metrics, like email open and reply rates, so you can understand your prospects' unique behaviors and habits. That way, you'll be able to determine what works best for your target buyer.
How Superhuman can help: Quickly craft an effective and personalized email with embedded CRM data from Superhuman's Salesforce integration. No need to switch back and forth between your email and Salesforce to get the information you need.
Once your email is ready, simply choose the time you want your prospect to receive it with Superhuman's Send Later feature (no time zone math required). It'll land in their inbox at the right moment no matter where you send the email from or what time zone the recipient is in.
2. Follow up on time, every time
Most prospects won't respond to your first (or second) outreach, so it's essential to have a follow-up strategy. In fact, 80% of sales require five follow ups after the initial contact, 44% of salespeople give up after one.
Create a series of follow-up emails to more deeply engage your prospects and stay of mind (and top of their inbox). Focus on how your products or services can solve their challenges, make sure your message is contextually relevant, and keep the focus on the value you can provide to them. You can also weave in social proof to boost your company's credibility.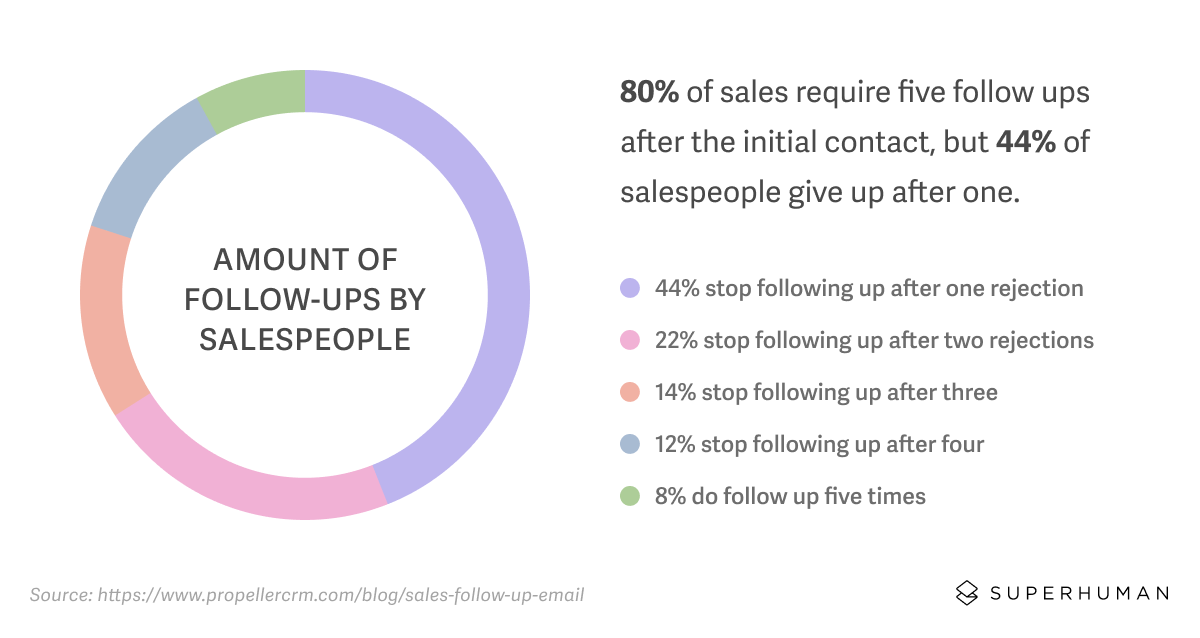 How Superhuman can help: Superhuman for Sales has a feed of recent email opens, so you can follow up with prospects when you're top of mind and they have the highest intent — whether you last heard from them one day or one month ago.
Additionally, set a follow-up reminder (e.g., 2 days) when you send an email. Superhuman will give you a nudge if you haven't received a reply. You'll follow up on time, every time.
3. Automate typing (and proofreading)
Sales teams spend hours each week triaging, responding and following up on emails, taking up valuable time each day — time that could be spent on revenue.
But even if you figure out a system for doing email more efficiently, you're limited by the time it takes to write an email. Instead of reinventing the wheel, create a template once, then use it hundreds of times. Create templates for your most-used phrases, paragraphs, and pitches that you can then quickly insert and customize depending on the recipient and conversation stage.
Using templates will also help you ensure your email outreach is error-free.
How Superhuman can help: Use Snippets to automate typing and reach top speed in your inbox. Snippets can be snappy one-liners, or entire emails. You can use custom variables (like first name, or company), include attachments, and even CC or BCC the right people.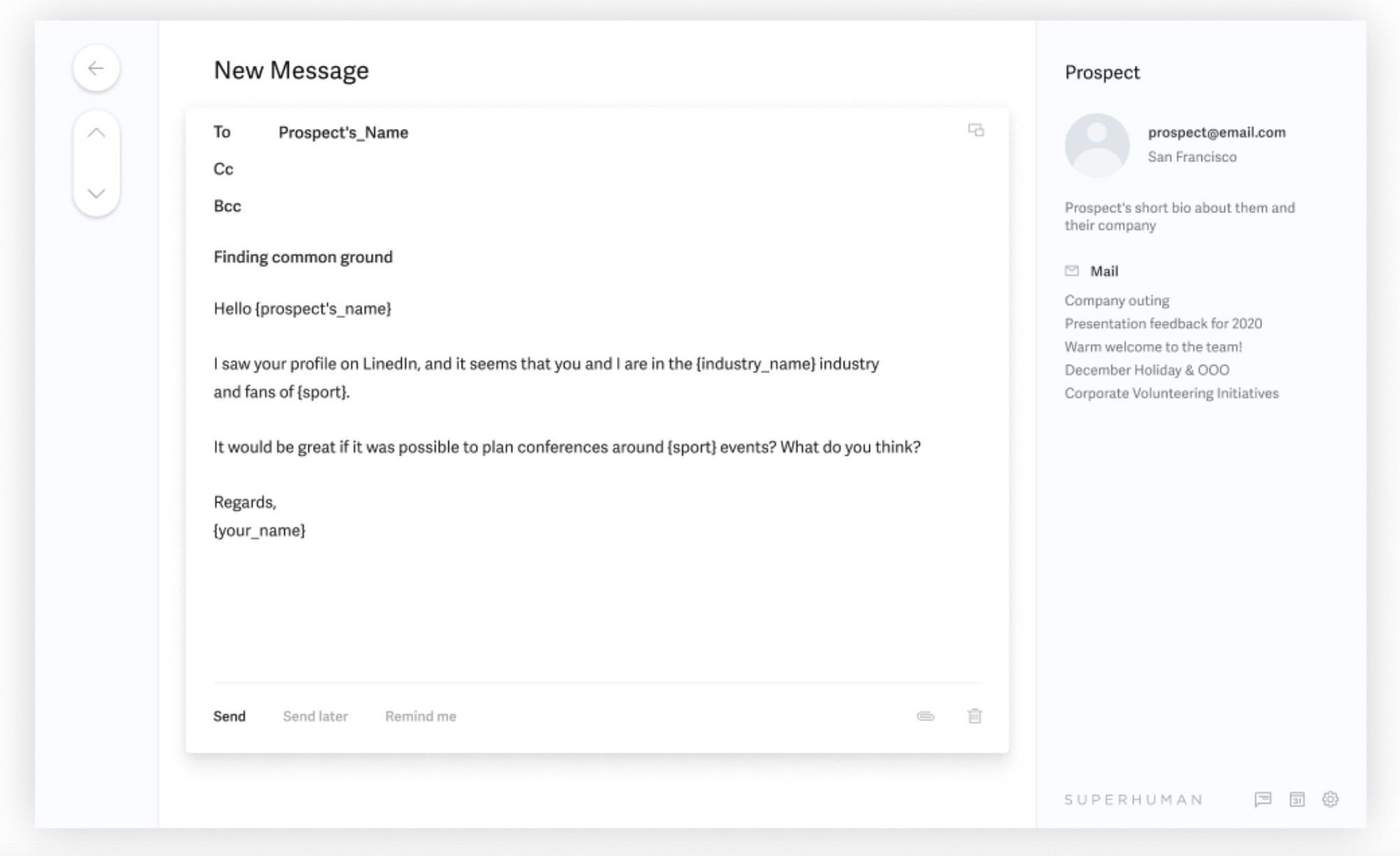 Plus, whether you're drafting a snippet or customizing an email on the fly, Superhuman AI can help you compose an email in seconds – in your tone and without any errors. With Superhuman AI and Snippets, you can truly take your productivity to the next level. You can even translate your emails into different languages!
Supercharge your sales email results with Superhuman
Superhuman is the secret weapon high-performing sales teams need to transform their sales email workflows and crush their targets. With features like the Salesforce Integration, Recent Opens Feed, Send Later, Follow-up Reminders, Snippets, AI and more, Superhuman will empower you and your team to send effective sales emails that drive meaningful revenue impact.
Try Superhuman today and turn email into a competitive advantage.