How to undo sent email on different platforms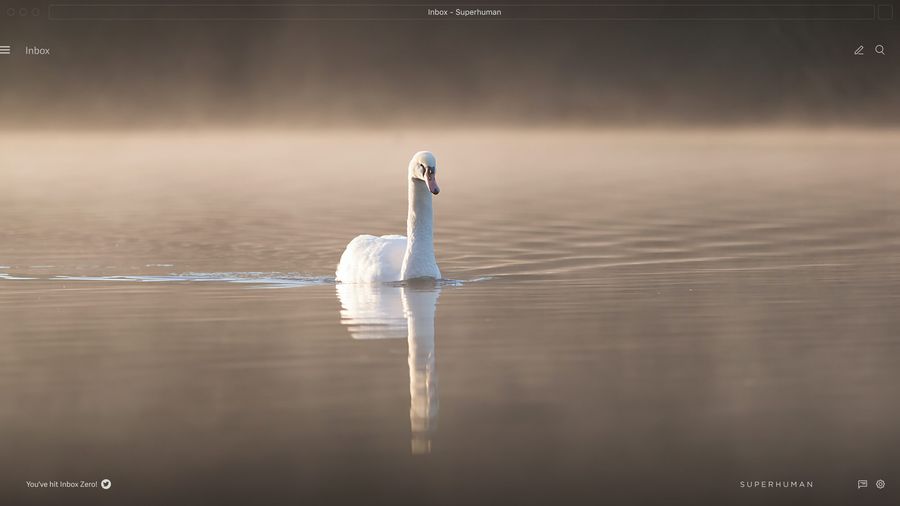 Regret, shame, and embarrassment — this trifecta of emotions can hit us hard after we realize we sent an email prematurely or it contained information we didn't want the recipient to read.
Maybe you forgot to delete an awkward sentence, or you hastily sent the email before you had the chance to review it. It happens to all of us. Regardless of the scenario, sender's regret is uncomfortable, and we'd rather avoid it.
Crawling under a rock isn't really an option, so the best way to tackle sender's remorse is to make sure that it never happens again! This article will outline how to undo sent emails on a few of the most popular email platforms (Gmail, Outlook, Zoho). We'll also discuss 4 alternatives when your app doesn't allow you to retrieve sent emails.
Undo sent email via Gmail
Google offers a default "undo send" email feature that works on any device with personal and business Gmail accounts. Gmail's default settings give you 5 seconds to retract your email before it goes to the land of no return.
After you send an email, you'll see a prompt at the bottom of Gmail's interface that says "Message sent" and the option to "Undo" or "View message." Click "Undo" to stop Google from sending the message.
You have to act quickly, too. Google gives you 5 seconds. Personally, that's not enough time to process what I wrote and react quickly enough to undo the email. I prefer at least 10 seconds to contemplate whether I'm ready to fully commit to sending it.
If you want Gmail to give you more time to retract your email, adjust the settings:
Click the gear icon at the top right of your screen to access your email settings


Click "See All Settings"


Adjust the "Undo Send" dropdown to your preferred seconds. Choose 5, 10, 20, or 30 seconds. The maximum Google allows is 30 seconds which should be enough time to undo a sent email.


Undo sent emails from the Gmail app
Whatever email retrieval features you set up on your desktop Gmail application will automatically transfer to your Gmail mobile app. The only difference is that the undo send prompt looks slightly different in the app.
Undo sent email via Outlook
Outlook gives you 5-10 seconds to undo sending your email. But since it's not a default feature, you have to activate it in your Outlook settings to use it. The feature works in any desktop or mobile browser but does not work in the iOS/Android app.
Here are the steps to turn on Outlook's "undo send" feature:
Go to your Outlook Settings


Click "View all Outlook Settings"


Select "Mail" and then "Compose and reply"


Find "Undo Send" and select how long you want Outlook to wait before sending your messages. You can only set the duration to 5 or 10 seconds.


Once you send an email, click "Undo" on the prompt to cancel it.


Recall emails via Outlook
Outlook also allows senders to retract emails after sending them with its "Recall Message" feature.
Retracting an email after it hits the recipient's inbox sounds excellent in theory, but it's a bit more complicated. You can recall an email only if the recipient has not viewed or read your message. Plus, the "Recall Message" feature doesn't always work as flawlessly as expected.
If a recipient opens an email, triggers an email filter (gets sent to a folder, etc.), or comes from an email application other than the one you're working with (i.e., Zoho to Gmail; Outlook to Gmail), you won't be able to retract the email.
According to Microsoft, message recall is also unavailable for users with email addresses ending in @outlook.com, @live.com, @msn.com, or @hotmail.com. It's available only in Outlook for Windows.
Undo sent email via other email clients
Yahoo
Unfortunately, Yahoo still doesn't have an "undo send" email feature. To get around this, the email client automatically saves your emails as drafts so you can review them later for accuracy before you send them.
Apple Mail
Apple Mail also doesn't have a native undo send feature in its app. You will need to buy a third-party solution that connects with your email to get the feature.
Like Yahoo, you can save emails as drafts and then revisit them before sending them. Or, if you're concerned about impulsive sending, customize your toolbar (on desktop) and remove the send button from the menu. When you write an email, Apple Mail will prompt you to save it as a draft so you can view it later before sending it.
It's not an ideal scenario, especially if you're calendar blocking and trying to boost productivity, but it's a workaround to help you stop and think before sending emails.
Zoho
Similar to other email clients, Zoho allows you to undo sent emails for up to 30 seconds after you send them.
Zoho also has a "Recall email" feature available only on its desktop version. But, personal email account users cannot access this feature.
Like Outlook, Zoho's recall email feature doesn't always perform its intended goal. According to Zoho, the feature doesn't work for the following scenarios:
If the recipient is not from within your organization.


If the email has already been shared or is part of a Shared folder.


If the recall is attempted after 30 minutes from when the email is sent.


Emails fetched by POP/IMAP accounts cannot be recalled.


When it does work, it recalls the email from the recipient's inbox. However, it sends the recipient an email with your subject line intact broadcasting that you performed the email recall. This defeats the purpose of recalling emails, as the recipient will know you sent something you didn't want them to read.
When retracting an email doesn't work (4 alternatives)
What do you do if you don't have access to an "undo send" email feature? Here are 4 alternatives:
Make it right: It's not the most glamorous option, but we've all dealt with foot-in-mouth syndrome (both hands raised) and had to apologize or explain. If you need assistance with writing emails that do not need to be retracted, check out our resource on how to write good emails and banish sender's remorse.


Use the delay feature: Most email clients offer a feature to delay sending your emails for a duration of time or schedule them to send later. This allows you to glance over your email before it sends.


Save as drafts: As we mentioned earlier in the article, save emails as drafts and then review them later before you send them. If you practice calendar blocking and don't want this additional step to hinder your productivity, consider inserting a block of time into your calendar for reviewing and sending emails.


Third-party email clients: Applications such as Mailbird or Mailbutler connect with your email client and provide an "undo send" feature. The only downside with these apps is they might cost you some money.


Meet Superhuman, the fastest email experience in the world
If you're looking for a solution to retrieve sent emails, Superhuman has you covered. Superhuman has a built-in "undo send" feature and multiple other features that make email management hyper-efficient.
Undo Send: Retrieve an email after you send it.


Send Later: Schedule to send your email at a later time.


Remind Me: Snooze the email! Superhuman will send you a reminder to revisit the email when you're ready.


Follow-up Reminders: Let Superhuman stay on top of your follow-ups so you don't have to bug your contacts.


Read Statuses: Discover when the recipient opens your email and on what device.


Superhuman also helps you manage emails and get to Inbox Zero faster than you ever thought possible. With its quick and easy keyboard shortcuts, Split Inbox, Snippets, and more intelligent features, you'll stay hyper-focused, boost productivity, and remain in control of your clean inbox.
Superhuman is all about boosting productivity and providing seamless, elegant email experiences. Why not give it a try? Sign up for Superhuman today.